United States passes massive climate law
U.S. President Joe Biden has signed the most ambitious climate legislation in American history — offering new hope to a world hungry for game-changing climate action.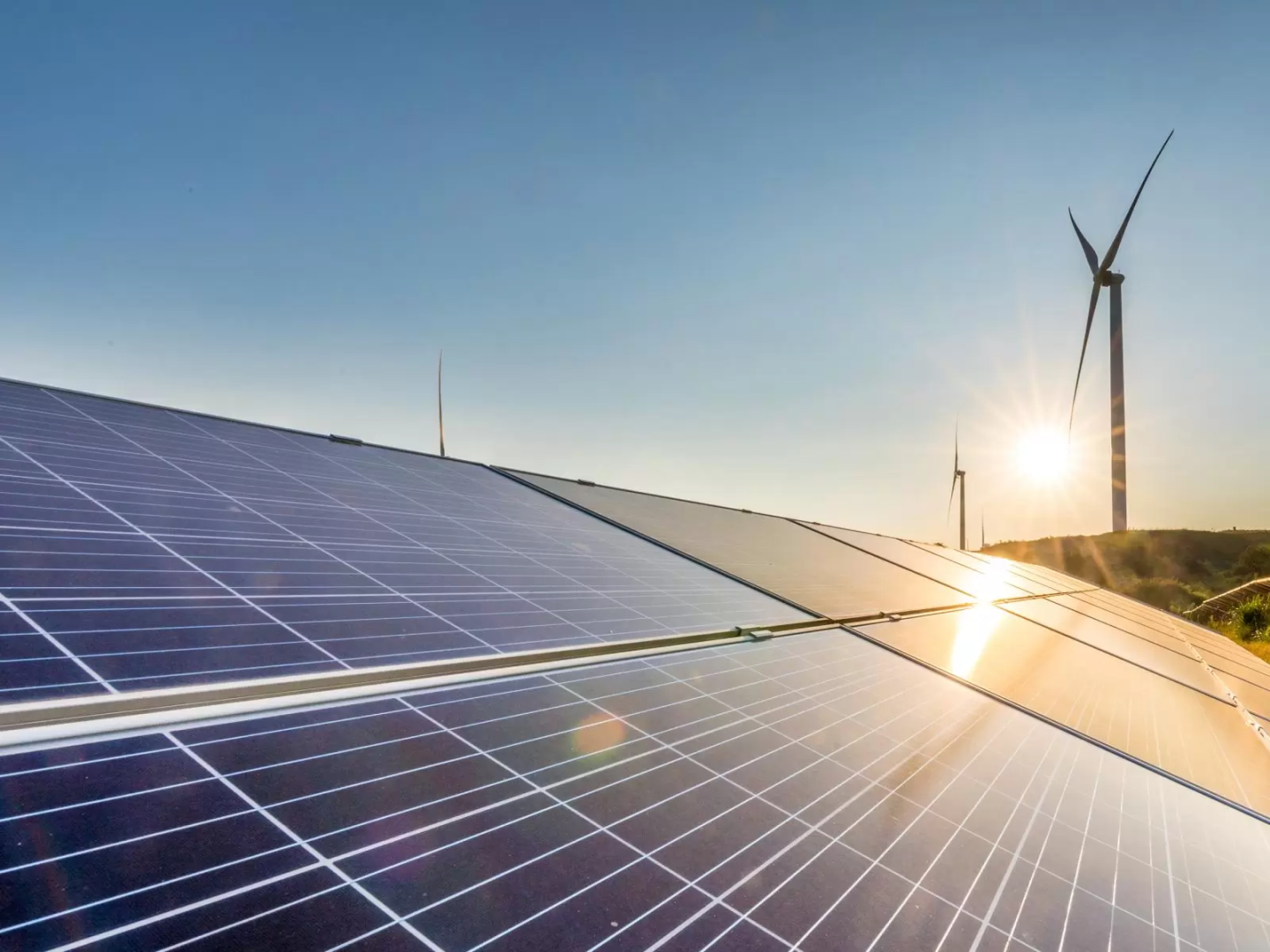 Investments in wind and solar power through the Inflation Reduction Act will reduce pollution and energy costs for families and businesses. (Getty)
The Inflation Reduction Act, designed to address America's dual crises of inflation and climate, includes a $369 billion package of clean energy investments that will lower energy costs for families and businesses and create more than 9 million jobs over the next decade. 
Multiple independent analyses show the bill will reduce U.S. greenhouse gas emissions some 40% below 2005 levels by 2030 — a major step toward President Biden's goal of cutting America's climate pollution in half by 2030. 
"This moment has been decades in the making," says Environmental Defense Fund President Fred Krupp, "and it will reshape the decades ahead. This is the year we pivot toward a better future."
A boost for manufacturing and consumers
The most immediate effect of the law will be to accelerate the growth of wind turbine, solar panel and electric vehicle production in the U.S. These investments will help U.S. businesses be more competitive in the global race to lead the world's growing, $23 trillion clean energy market — while creating good jobs domestically. 
It also provides rebates and tax credits for consumers to buy energy efficient appliances, heat pumps and rooftop solar, and to weatherize homes, saving families up to $500 a year on energy costs. And car-buyers will get up to $7,500 for buying U.S.-made electric vehicles.
Speeding up the move to clean energy will also free consumers from the price volatility of fossil fuels, a big driver of the inflation in the U.S. The law also invests $60 billion in environmental justice, an unprecedented move to address the legacies of disinvestment and pollution in Black, Latino, Indigenous and low-income communities. 
Next steps
Advocates said the investment in environmental justice is an important first step, but cautioned that much more will be needed to ensure historically under-resourced communities benefit from a clean energy future. Similarly, a $20 billion investment in rural communities to make food production more climate resilient is only a start. 
More action is needed, says EDF, from the Biden administration and from Congress to make further cuts in climate pollution and prepare communities for the climate impacts that can't be avoided.
"There's reason to celebrate," says Krupp, "and plenty of work left to do."
Hope for a warming planet
Get the latest Vital Signs stories delivered to your inbox