The US has the Inflation Reduction Act. Here are 5 other groundbreaking 2022 environmental laws from around the world
2022 will go down as the year the United States got serious about climate action. With the passage of the Inflation Reduction Act, the nation's climate goals are finally within striking distance.
The U.S. was not the only country to pass transformative climate and environmental laws this year, even as soaring inflation and the war in Ukraine slowed progress globally.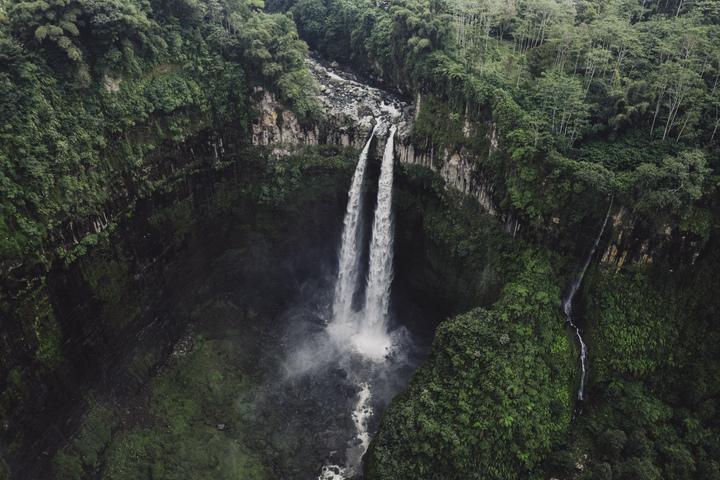 A new EU law scrutinizing imports of goods like coffee, palm oil and furniture will help prevent deforestation and protect the climate. (Getty Images)
Here are five other rays of hope from around the world:
Australia ends era of inertia 
After more than a decade of inaction and backsliding, Australia has finally passed meaningful climate legislation — enshrining emission reduction targets into law for the first time in the country's history. 
The law mandates a 43% reduction in greenhouse gas emissions by 2030 and stipulates that Australia must reach net-zero by 2050. While this action is historic and a huge step in the right direction for the world's third-largest exporter of fossil fuels, Australia still has a lot of catching up to do.
Australia has long lagged behind other major developed countries in climate action. This new law puts it in line with the climate pledges made by Canada and South Korea, but it still falls far short of the ambitious commitments made by the U.S., EU and UK.
In recent years, Australia has been battered by deadly bushfires and record-breaking floods that have changed the conversation around climate change and helped usher in a new, more pro-climate government. 
In Sierra Leone, robust rights for landowners
Sierra Leone has passed a sweeping package of bills that transform local communities' ability to protect their land rights and the environment. The new legislation, for the first time, gives local people who own or use the land the right to veto mining, large-scale agriculture and other industrial projects.
The move is being hailed as the most progressive land rights law in the world and is intended to end decades of land grabbing and pollution by foreign firms who, until now, have only had to negotiate with government officials to make land use and leasing deals.
The laws also ban industrial development in old-growth forests and other ecologically sensitive areas and grant women equal rights to own land.
Despite a wealth of natural resources, Sierra Leone is one of the poorest nations in the world. At least 20% of arable lands in the West African nation are leased to international investors who pay a pittance to local communities and have often ravaged the countryside searching for gold, diamonds and other minerals or razed vast tracts to make way for palm oil and sugar cane plantations.
France grounds short haul flights 
France is banning short haul flights between cities that can be reached by train in less than 2.5 hours.
The move is part of France's efforts to reduce its greenhouse gas emissions 40% by 2030 and marks the first time a country has banned flights for environmental reasons. Short flights are the worst climate offenders because take-off and landing are the most polluting stages of any flight.
The emissions per mile for each passenger are 70% higher on a short haul flight than on a long haul flight. And taking to the skies instead of the rails for a short trip creates six times the emissions.
For now, the ban will apply to only three routes, but more trips may soon be added to the no-fly list. While planes are becoming more efficient, and alternative fuels are on the rise, aviation remains one of the trickiest sectors to decarbonize.
That means that for now, keeping some planes on the ground may be the best way to keep their climate pollution out of the sky. 
EU closes its doors to deforestation 
Companies hoping to sell their products in the EU will soon have to prove that they aren't driving deforestation or degradation — or they will face hefty fines.
The law will apply to imported soy, beef, palm oil, wood, cocoa and coffee, and some products derived from these staples like leather, furniture and chocolate. Deforestation is responsible for about 10% of global greenhouse gas emissions.
The European Commission estimates that the new law will protect at least 278 square miles of forest annually and reduce global carbon emissions by almost 32 million tons per year. 
Is Colombia over fossil fuels?
Colombia's newly elected president, Gustav Petro, has called oil his economy's "worst addiction" and rose to power on a strong social and environmental platform, pledging to leave fossil fuels behind.
The day after his inauguration, Petro unveiled an expansive new tax reform bill that included many major climate and environmental provisions. Now law, the legislation aims to raise $4 billion over the next four years largely through new levies on fossil fuel producers.
The law will impose duties of up to 10% on coal and up to 15% on crude oil when prices rise above a certain threshold. Oil and mining companies will also no longer be able to deduct the value of royalties from income taxes.
Perhaps most importantly, coal will now be taxed under the national carbon tax first established in 2016. Colombia is the largest producer of coal in Latin America and the 5th largest exporter of coal in the world.