Every year the U.S. throws away 160 billion pounds of food. These students set out to do something about it
Each year in the United States, 160 billion pounds of food goes uneaten – that's about 35% of our food supply. 
If all of that food was grown in one place, the farm would cover three-quarters of California. This waste happens all along the food system supply chain, from farm to fridge and is responsible for 4% of U.S. greenhouse gas emissions.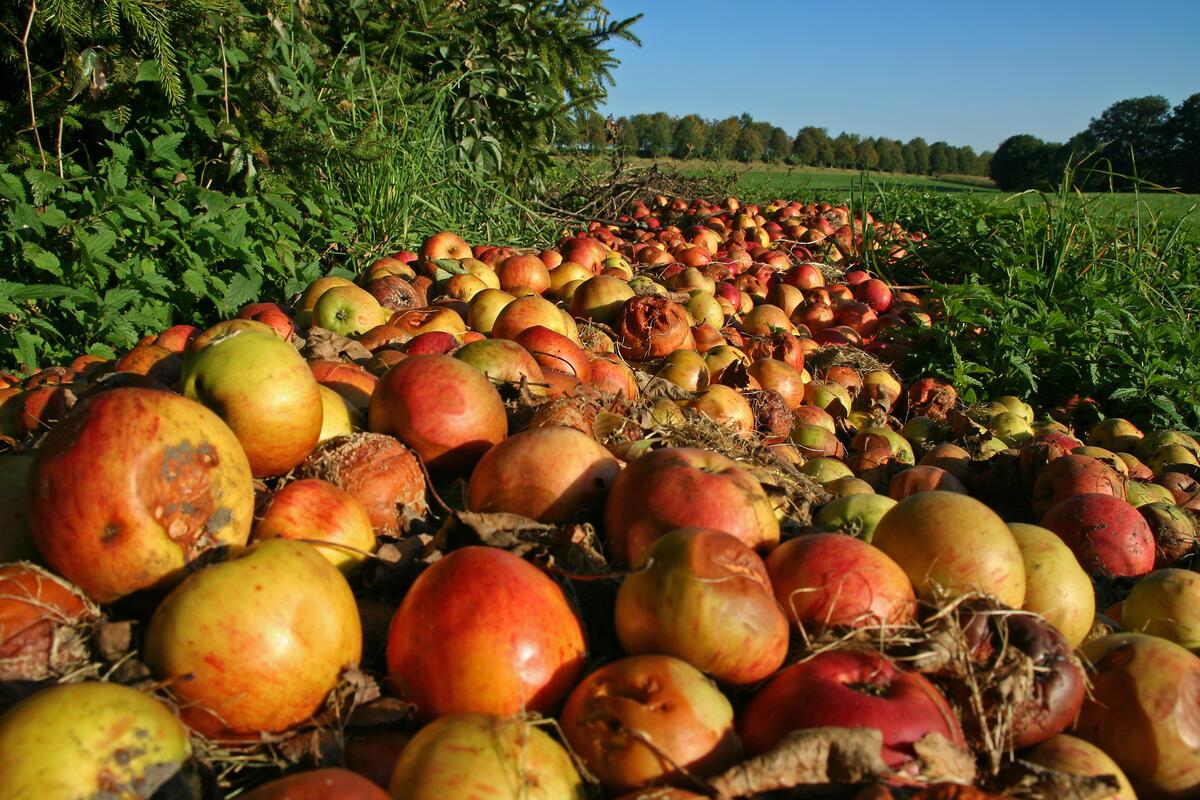 The Food Waste Fellowship aims to change food waste. (Getty)
ReFED, a national nonprofit working to stop food waste in the U.S., teamed up with Environmental Defense Fund to create the Food Waste Fellowship, a summer program which connects graduate-level graduates with leading food companies to help them reduce and rethink food waste.
"America can't tackle climate change without tackling food waste, and these fellowships are helping us do that while training new leaders in the fight," says EDF's Scott Wood. Wood runs EDF's Climate Corps program, which has already trained nearly 1,500 graduate students to power environmental progress at more than 600 companies and organizations.
The Food Waste Fellowships launched with 11 inaugural fellows this summer. Meet three of them who worked with ConAgra Brands, Amy's Kitchen and United Natural Foods, Inc.
"My summer of carrots"
It was 4 a.m., and Madeline Bowers was helping clean up after a wedding. The fragile floral centerpieces she had spent over 20 hours meticulously arranging were now being unceremoniously chucked in the garbage.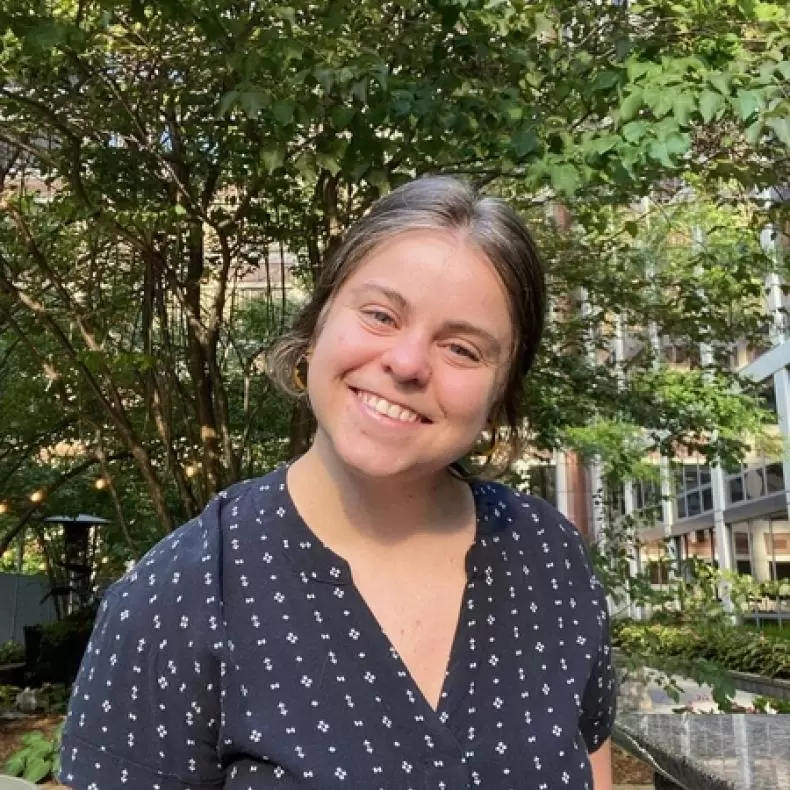 Madeline Bowers: seeing the value of leftovers.
That was the moment when Bowers really started to see trash differently. "It just struck me as so obviously silly," Bowers recalls. "A few hours earlier we were treating these flowers like works of art and now we were willing to pay someone to haul them to a landfill. How could something become less than worthless literally overnight?"
That question of what we choose to value and when and why led Bowers from working as a florist, to working with the Peace Corps on a food security project in Nepal. Today, she is pursuing a Masters in Environmental Management with a focus on business strategy at Duke. 
This summer, Bowers is looking at how food waste is managed at one of ConAgra Brands' Birds Eye frozen vegetable processing plants in Wisconsin. Her mission is to create a business case for upcycling the piles of vegetable peels and trimmings left over at the end of each day into a sellable product like dehydrated carrot fibers that can be used in salad dressings and soups. 
"Part of my fellowship has been assessing just how many pounds of carrot scraps we need to move out of the plant each day and putting a value on all that food," says Bowers, who fondly refers to her fellowship as "my summer of carrots." 
"I want to challenge how decision makers are thinking about the byproducts and the leftovers," she says. "There's real value there, even if that's not what you're selling at the grocery store."
A weighty problem
Born and raised in Ecuador, Santiago Toral grew up surrounded by a vibrant food industry.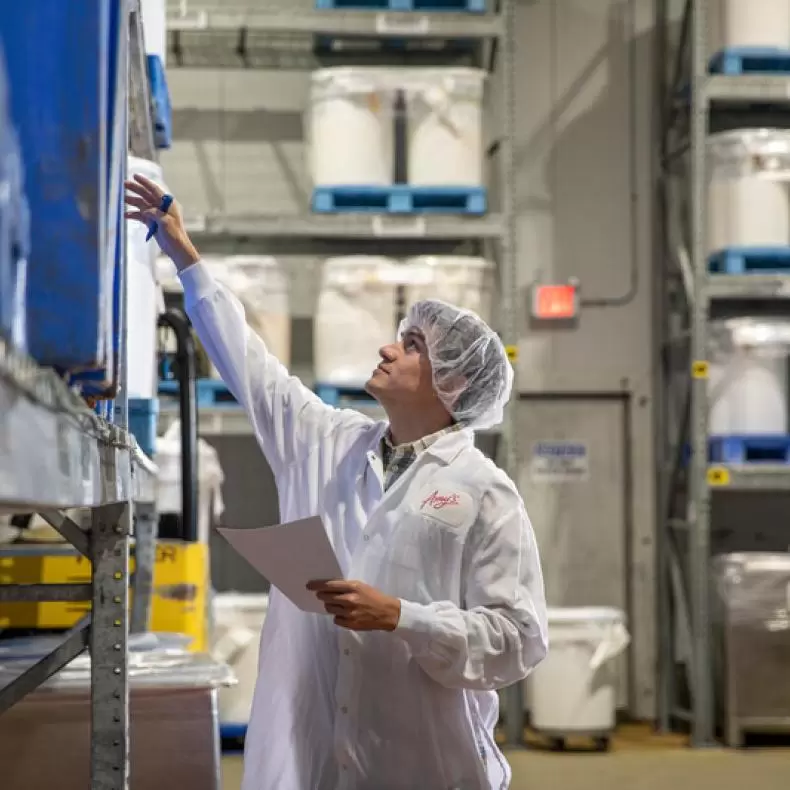 Santiago Toral weighs waste at Amy's Kitchen.
"I have always been struck by Ecuador's huge potential," says Toral. "We're a major exporter of coffee, cocoa, tropical fruits and vegetables, but because we export raw food to be processed elsewhere, we don't benefit from the full value of what we're growing."
Currently an MBA student at Colorado State University, Toral dreams of one day revolutionizing the cocoa and coffee industry in Ecuador by helping launch low-waste local coffee and chocolate processing plants. 
He hopes his experiences working as a food waste fellow at Amy's Kitchen in California this summer will help him realize this dream. 
At Amy's Kitchen, which makes organic, vegetarian and vegan frozen meals and canned food, Toral is conducting a full audit of all of the sources of food waste at the Santa Rosa manufacturing plant. This could mean working with the sanitation team to weigh what falls to the floor at the plant each day, or analyzing where food is wasted during cooking and assembly and devising a plan to reduce that waste.
"More and more people are becoming aware that food waste is a climate problem," says Toral. "And when consumers care, companies listen."
The cost of food waste
Fredrick Selby was a preteen when he moved with his family from Sweden to the U.S. The culture shock was intense.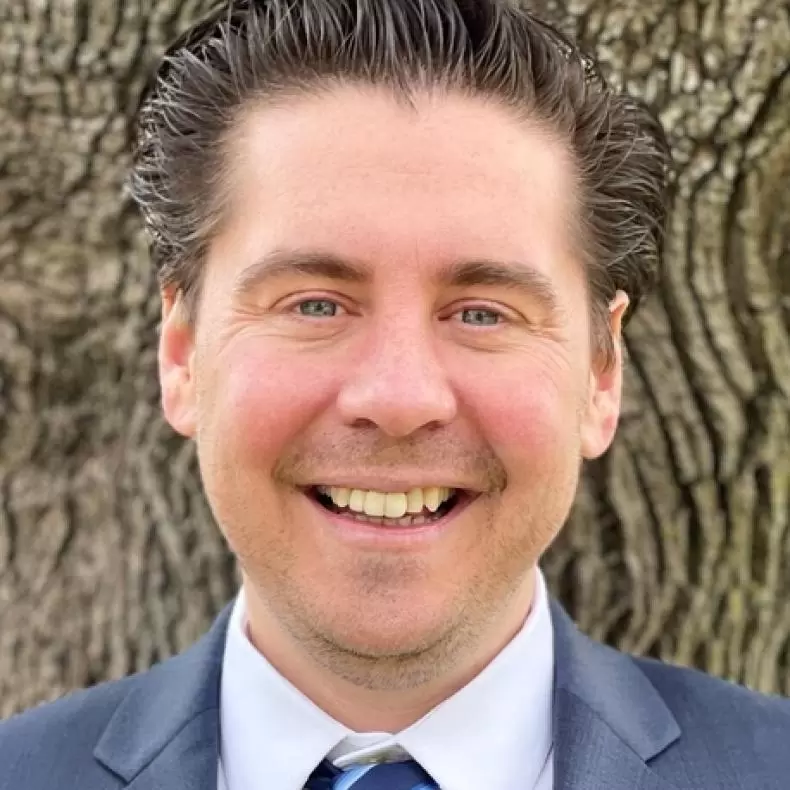 The scale of the food waste problem is thrilling, says Fredrick Selby.
"My Swedish grandmother could never bring herself to throw away the wax off cheese or anything else that could be repurposed," Selby recalls. "But in the U.S. it was the polar opposite – throwing things away was a way of life."
Selby continued paying attention to waste as he worked in the restaurant industry on and off for 20 years. Thanks to Selby, the oyster bar he ran in New York City became one of the first restaurants to partner with the Billion Oyster Project donating thousands of oyster shells every week to help restore oyster reefs and improve water quality in New York Harbor.
This summer, Selby is a fellow with United Natural Foods Inc., a major North American grocery wholesaler delivering to more than 30,000 locations. At UNFI, Selby is collating data on food waste from across the company's 56 distribution centers. His goal is to create a real-time digital overview of where the waste is generated and ends up and the related costs, to help UNFI track and accelerate its progress towards its goal of sending zero food waste to landfills by 2030.
"Ironically, what excites me most about this work is the sheer scale of the problem," says Selby who will be starting the second year of his MBA in Sustainability at Bard College this fall. "We're not talking about pounds of food or 10 boxes of cereal. This is literally tons of food. And for me, that's not daunting, it's thrilling because it means the impact of getting this right will be equally massive."
Hope for a warming planet
Get the latest Vital Signs stories delivered to your inbox