Climate anxiety to climate action: They made careers out of saving the planet
Eds. Note: Environmental Defense Fund's Climate Corps embeds ambitious graduate students at top-tier companies and organizations. On September 20, 2023, President Biden announced the creation of a new American Climate Corps that will train young people for jobs in the clean energy economy. 
The first thing Inesh Singh noticed was the dust.
"It was horrifying," he says. "The road was covered in mounds of coal ash starting 10 kilometers away from the plant."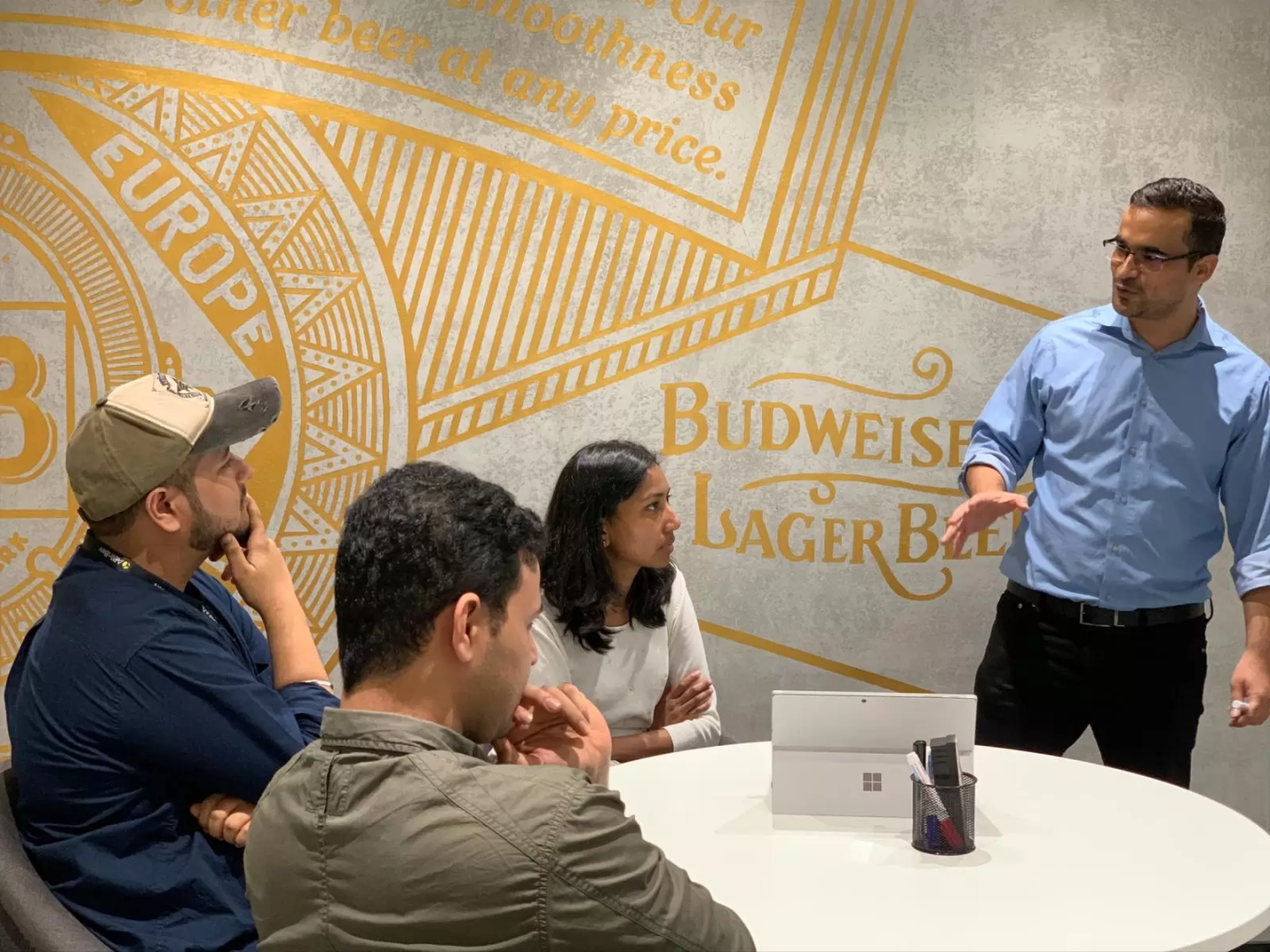 Inesh Singh, (right) now leads regional agricultural sustainability efforts for the biggest beer company in the world, AB InBev.
A mechanical engineer, Singh's first job was to design coal-fired power plants in India. But seeing the toll that burning coal takes on people's health and the environment first-hand shocked him, and he decided to pursue a career in sustainability instead.
In 2015, he moved to the U.S. to pursue a master's degree at George Washington University in Washington DC. On his third day of class, a career counselor who knew about his interest in renewable energy suggested that he apply for a fellowship with Environmental Defense Fund's Climate Corps program.
The program — which embeds ambitious graduate students at top-tier companies and organizations looking to become more environmentally friendly — seemed like a perfect fit. 
"I had my application ready before the system even opened to accept them," he says.
Singh was selected and spent a summer auditing energy and water usage at PepsiCo's North American manufacturing facilities. Once he finished his degree, Pepsi hired him to work in their global sustainability department.
Today, Singh is in Bangalore, India, where he leads regional agricultural sustainability efforts for the biggest beer company in the world, AB InBev. He and his team have helped more than 2,500 barley farmers develop responsible growing practices and implemented initiatives that have saved millions of gallons of water. 
"Climate Corps started with the idea that EDF should put people into companies to look for energy efficiencies," says EDF's Gwen Ruta, who helped launch the program 15 years ago. 
Since then, Ruta says the fellowship has grown to be much bigger than she initially imagined. 
About 1,500 students have gone through the program, and today's fellows work on everything from food waste to environmental justice, in addition to energy efficiency.
Fellowship alumni are known to stay in touch and support one another, and almost all of them still work in sustainability — with many in leadership roles at prominent companies across more than 40 countries.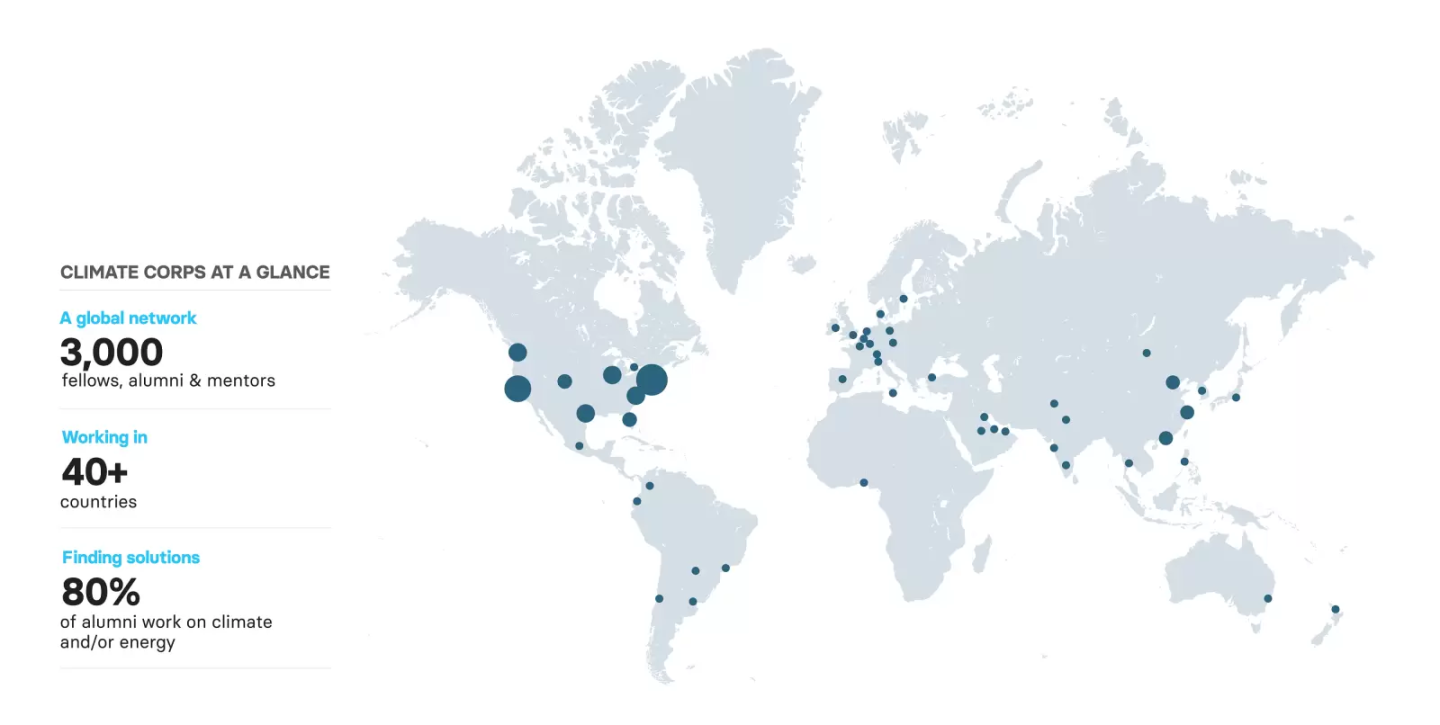 (Tink Tank Studio)
While the program initially deployed students only to companies in the United States, it expanded into China in 2014 and India in 2021. Together, these three countries represent almost half of the world's greenhouse gas emissions. 
Singh's experience with Climate Corps came full circle when the program expanded into India and he hosted two students at AB InBev. 
"Climate Corps was the start of my own sustainability journey, and I knew these fellows would add value to our team," Singh says, adding that AB InBev has already implemented some of the carbon reduction strategies the fellows suggested into their processes. 
"I had high hopes for them, and they delivered," he says.
Three more Climate Corps success stories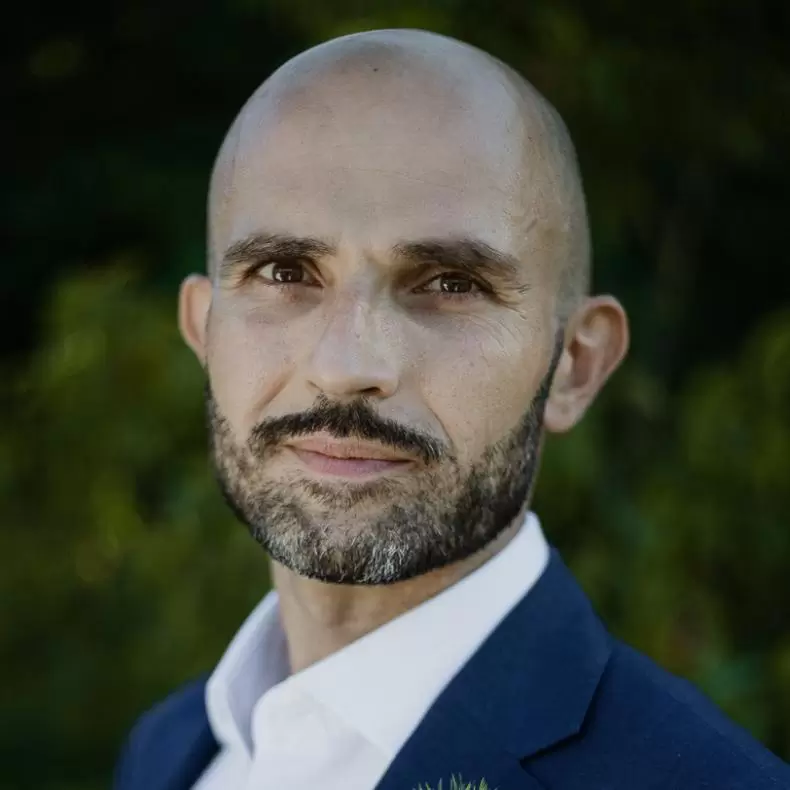 Adam Ostaszewski
Then: Climate Corps fellow at SC Johnson in Wisconsin
Now: Energy Data Officer for the UN's International Organization for Migration (IOM) in Geneva, Switzerland
In 2010, Ostaszewski was a Climate Corps fellow at SC Johnson in Wisconsin, helping identify decarbonization projects. Today, he is in Switzerland working on the UN migration agency's transition away from fossil fuels across 160 countries. "Much of the UN's humanitarian work is in places where grid resources are of poor quality or aren't available, so the sector relies on fossil fuels like diesel generators," Ostaszewski explains. "That is both a problem and an opportunity.  I'm focused on finding ways to improve the resiliency of IOM's operations by switching to solar or other renewables."  
---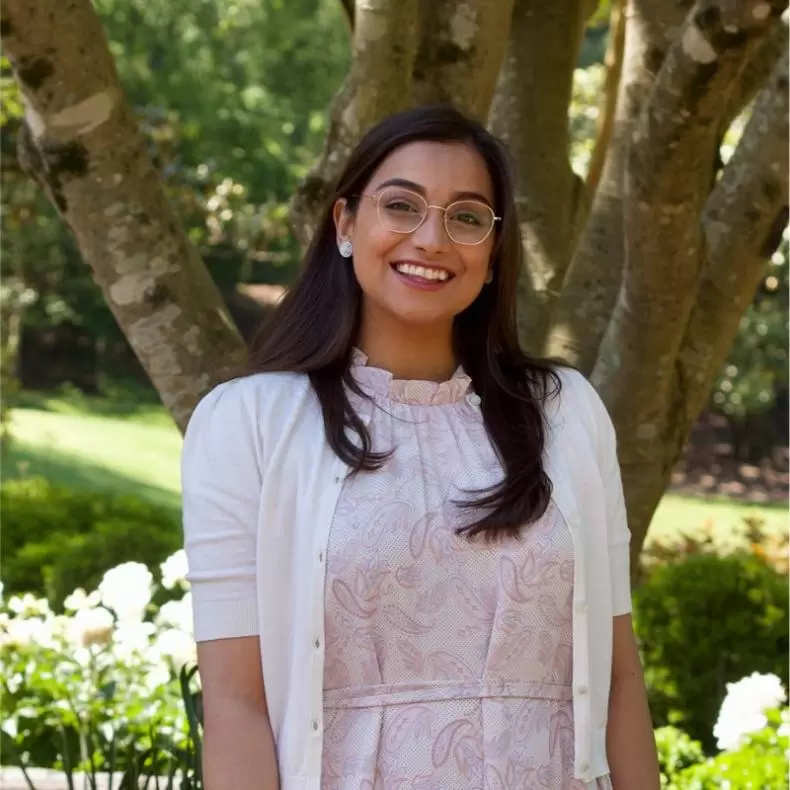 Zukhruf Amjad
Then: Climate Corps fellow for the city of Trenton, New Jersey
Now: Working on East Africa's energy transition for the World Bank out of Washington DC
When Zukhruf Amjad read that catastrophic flooding had devastated Nowshera, Pakistan, a town just a few miles from where her family lived, she struggled to hold back tears. "People with zero role to play in climate change – who may not even know about the global systems leading to these problems — are facing the brunt of it," Amjad says, adding that Pakistan is responsible for less than 1% of global emissions. A desire to address that unfairness motivates Amjad in her work with the World Bank; a position she got after completing EDF's Climate Corps fellowship in 2020. "This is a way to help countries like mine receive proper assistance to overcome the unequal impact of climate change," she says.
---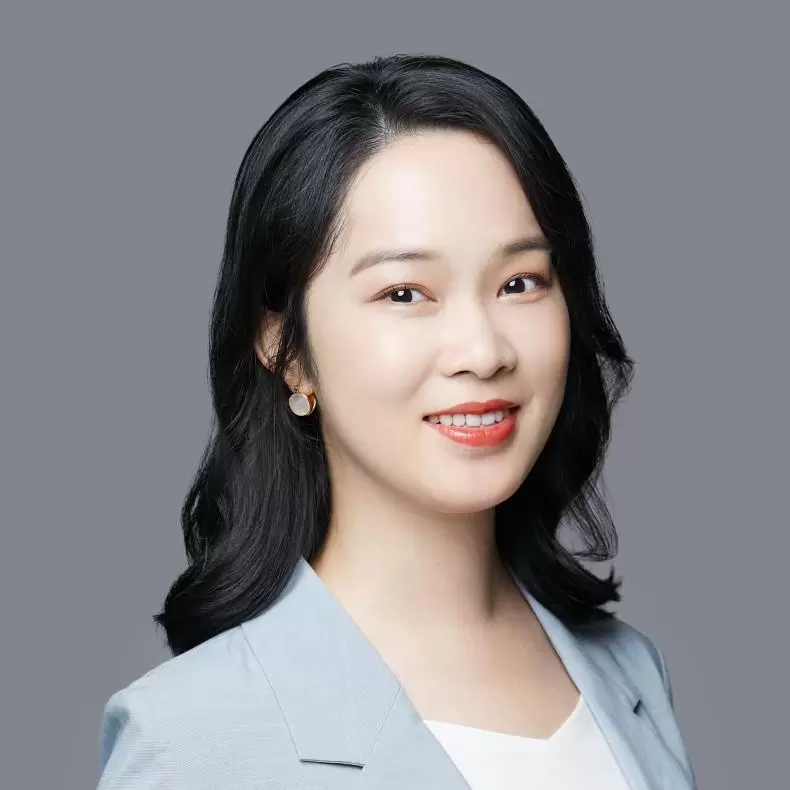 Shuyi Li
Then: Climate Corps fellow at IKEA in Chengdu, China
Now: Driving ambitious carbon reduction in China as a manager at RMI, Beijing
Shuyi Li spent her Climate Corps fellowship helping IKEA's suppliers reduce their reliance on coal. She now helps China's heavy polluters like the steel and cement industries to reduce their greenhouse gas emissions as a manager for RMI in Beijing. She also co-authored a report that created a decarbonization roadmap for China's largest emitters, which is helping to guide the country's leaders in their goal of reaching carbon neutrality by 2060. "We found that with the development of new technology and economies of scale, it is achievable for even the hardest-to-abate sectors to decarbonize," Li says. "There's a lot that remains to be done," she adds. "But I enjoy finding solutions that are not just good for us, but also good for our planet."
Hope for a warming planet
Get the latest Vital Signs stories delivered to your inbox