They save both money and energy. Should you buy a heat pump?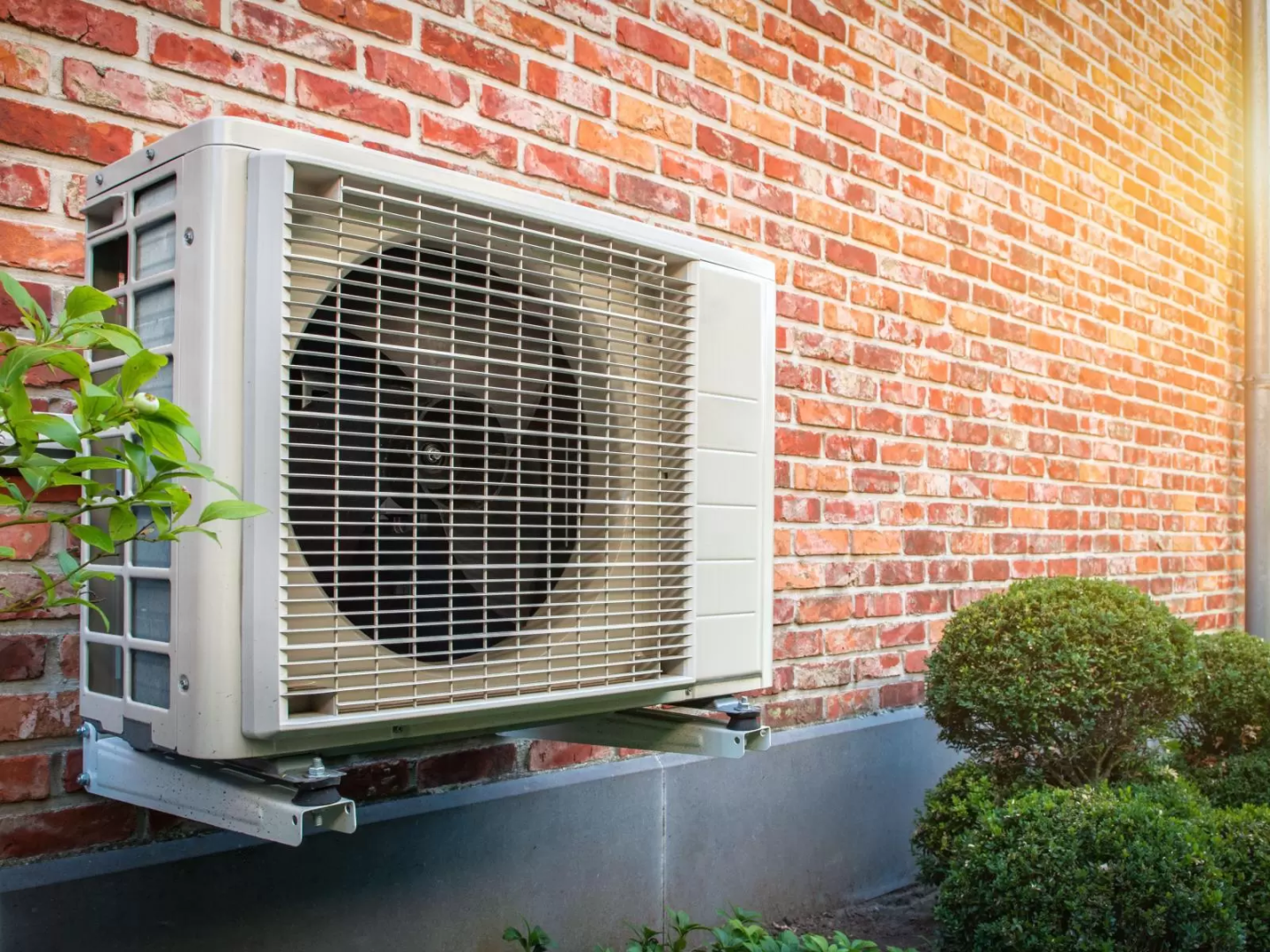 Heat pumps are gaining traction in the U.S. thanks to new federal incentives to install them. (Alamy)
Thanks to money-saving incentives up to $8,000 courtesy of the Inflation Reduction Act, heat pumps are an increasingly appealing way for people in the U.S. to heat and cool their homes. 
Despite the name, a heat pump can both heat and cool your home, taking the place of your furnace, air conditioner, or both. And because heat pumps don't directly burn fossil fuels, installing one reduces both your carbon emissions and your monthly gas bill.
So, should you buy a heat pump? Read on to find out.  
What is a heat pump?
Most heat pumps look like a large air conditioning unit that is fixed to the outside of your home. The pumps have both an outdoor and an indoor component, and keep your home comfortable by moving warm air into your home in the winter — and out of your home in the summer.
What's the difference between a furnace and a heat pump?
A heat pump doesn't burn fuel to create heat like a furnace does, rather it moves heat from the outdoors into your home in the winter.
Do heat pumps work when it's cold outside?
Most heat pumps extract heat either out of the air or out of the ground to heat a building. And, yes, heat pumps work even when it's cold outside. One type circulates a refrigerant that's colder than the outside air, allowing the pump to extract even the smallest amount of heat from the outdoors and transfer it into your home. So while they will work harder — and use more energy — in a place like Alaska versus Texas or Georgia, they can still collect heat in very cold temperatures. "The technology has come a long way in the past decade," says Akin Olumoroti, who works on federal climate innovation for the Environmental Defense Fund. "There are now heat pumps that can operate in temperatures as low as -10 degrees Fahrenheit."
How do heat pumps save money?
Heat pumps don't burn fossil fuels to create heat, so they reduce your monthly gas bill. This could be a big deal if, as projected, natural gas prices in the U.S. go up this winter. (Europeans have been buying more heat pumps than ever since the war in Ukraine disrupted their supply of Russian gas.)
Are heat pumps good for the environment?
Heat pumps are better for the environment because they do not directly burn fossil fuels to create heat. Gas or fuel oil used for heating, hot water and cooking makes up more than 10% of carbon emissions in the U.S. — with heating being the largest direct use of fossil fuels in buildings.
In contrast, an air-source heat pump can provide up to three times more heat than the electricity it consumes. That efficiency, combined with ongoing grid-wide improvements to greener energy sources, mean that over the life of your heat pump, your carbon footprint will be much lower than that of a traditional furnace. 
CASE IN POINT: Go green & save green 
Alex DeGolia decided to install a heat pump not only to heat his home, but also to cool it during Colorado's increasingly hot and smokey summers. (His house wasn't built with central air conditioning.) "Our biggest concern was cost," DeGolia says, which is why he recommends looking into local rebates for going green, in addition to taking advantage of the incentives in the Inflation Reduction Act. "We have a local energy cooperative that provides a rebate for heat pump installation so long as it displaces the majority of your existing fossil heating load," he says. DeGolia also qualifies for a federal tax credit of $2,000 because the installation of his new heat pump will be completed in 2023. 
Is the government tax break for installing a heat pump worth it?
If your furnace or air conditioner is nearing the end of its useful life, the answer is yes. Heat pumps are already cost-competitive with those systems and offer monthly energy savings. 
Combined with the money-saving incentives included in the Inflation Reduction Act of up to $8,000 for low-income households and $2,000 for higher incomes, which start in 2023, getting a heat pump is both cost-effective and environmentally friendly. 
To find out how much you could save, consult this online calculator. 
I'm ready to buy a heat pump. What's the first step?
You should first look for a reputable contractor who is familiar with heat pumps. Your electric utility company can likely provide a list of local names. The next step is to get several estimates to determine the right system for your situation. Depending on the size of your home, where you live and other factors, the most efficient type of heat pump will vary. (For example, some pumps are better for cold weather climates than others.) "You need a trained professional to do a proper evaluation of your home to make these determinations," says Olumoroti. 
Hope for a warming planet
Get the latest Vital Signs stories delivered to your inbox