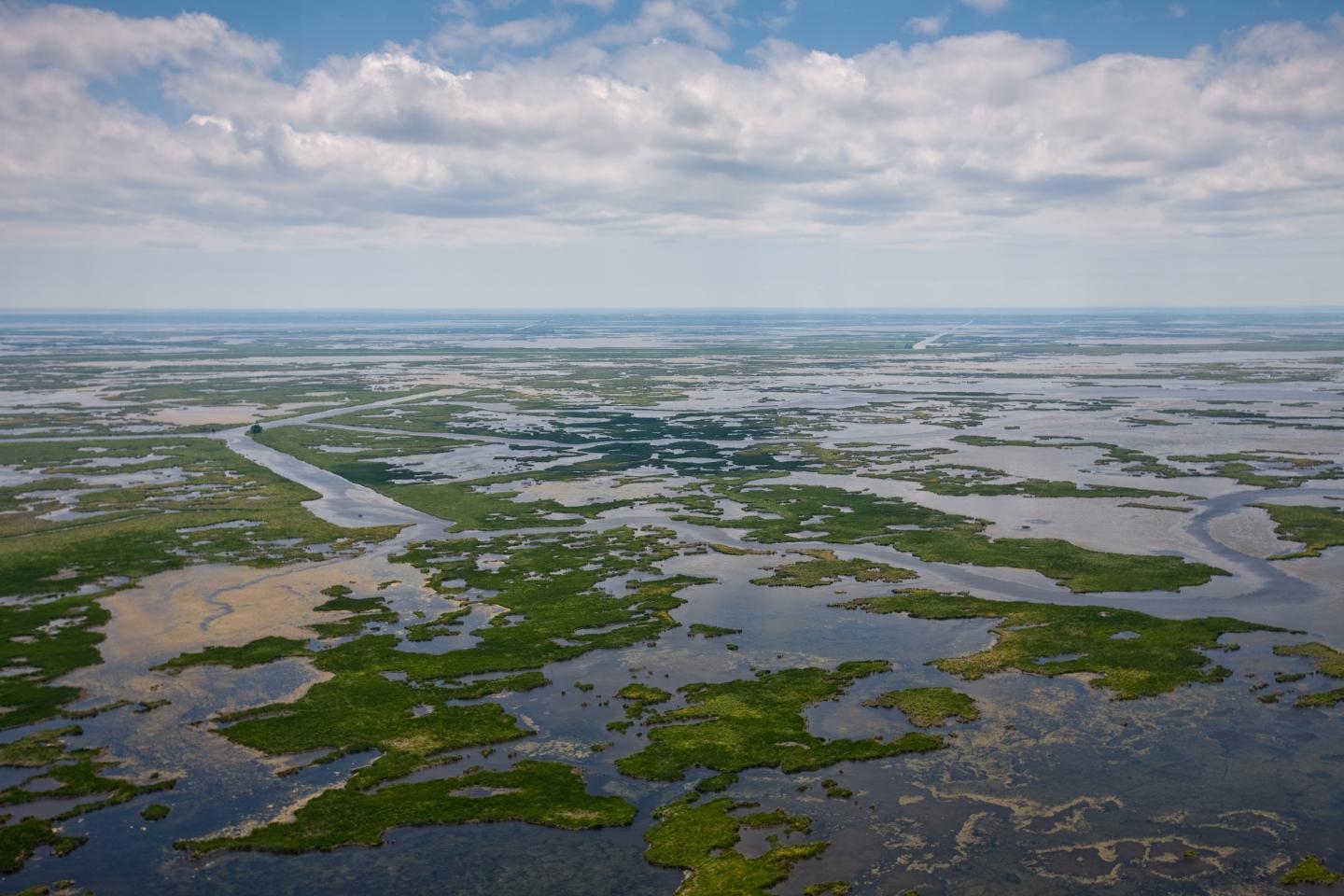 Mending the mighty Mississippi
An ambitious engineering project will rebuild Louisiana's vanishing wetlands by restoring the natural flow of the Mississippi River.
In about the time it takes to watch a movie, a football field's worth of land in Louisiana will have subsided into the Gulf of Mexico.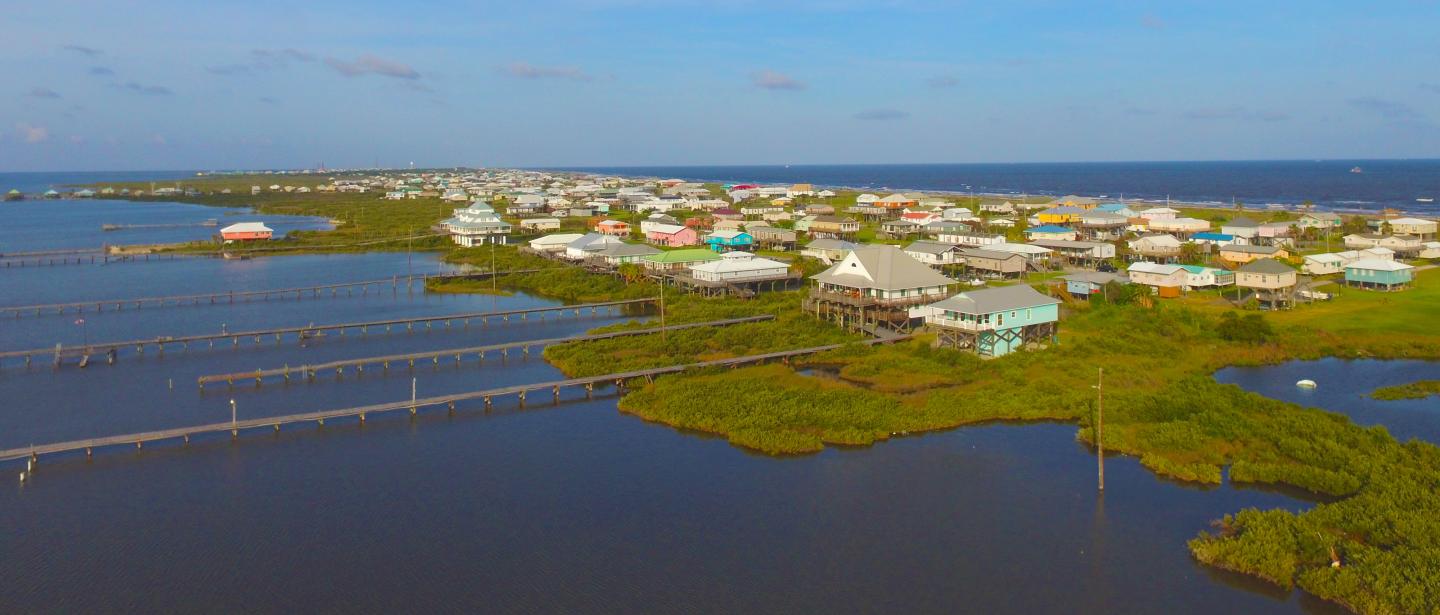 Low-lying coastal areas are becoming increasingly vulnerable to storm surge and rising seas. (Getty)
The state has lost more than 2,000 square miles of coastal wetland since the 1930s. This phenomenal rate of loss is fueled in large part by more than a century of engineering to restrain the mighty, muddy Mississippi River. 
Levees, dredging and other alterations designed for flood protection and navigation have ended up choking off the natural flow of sediment that built and maintained millions of acres of Louisiana wetlands — wetlands that serve as a critical buffer against storm surge and flooding. 
As the lower Mississippi's levee system is increasingly strained by higher sea levels and more powerful storms, a new, ambitious engineering project is underway in southern Louisiana. This time, however, it's an attempt to undo ecological damage. It will restore the natural flow of the Mississippi River and rebuild the state's vanishing wetlands.
Bringing back the mud
The restoration project — officially titled the Mid-Barataria Sediment Diversion — is one of the largest ecosystem restoration projects ever attempted.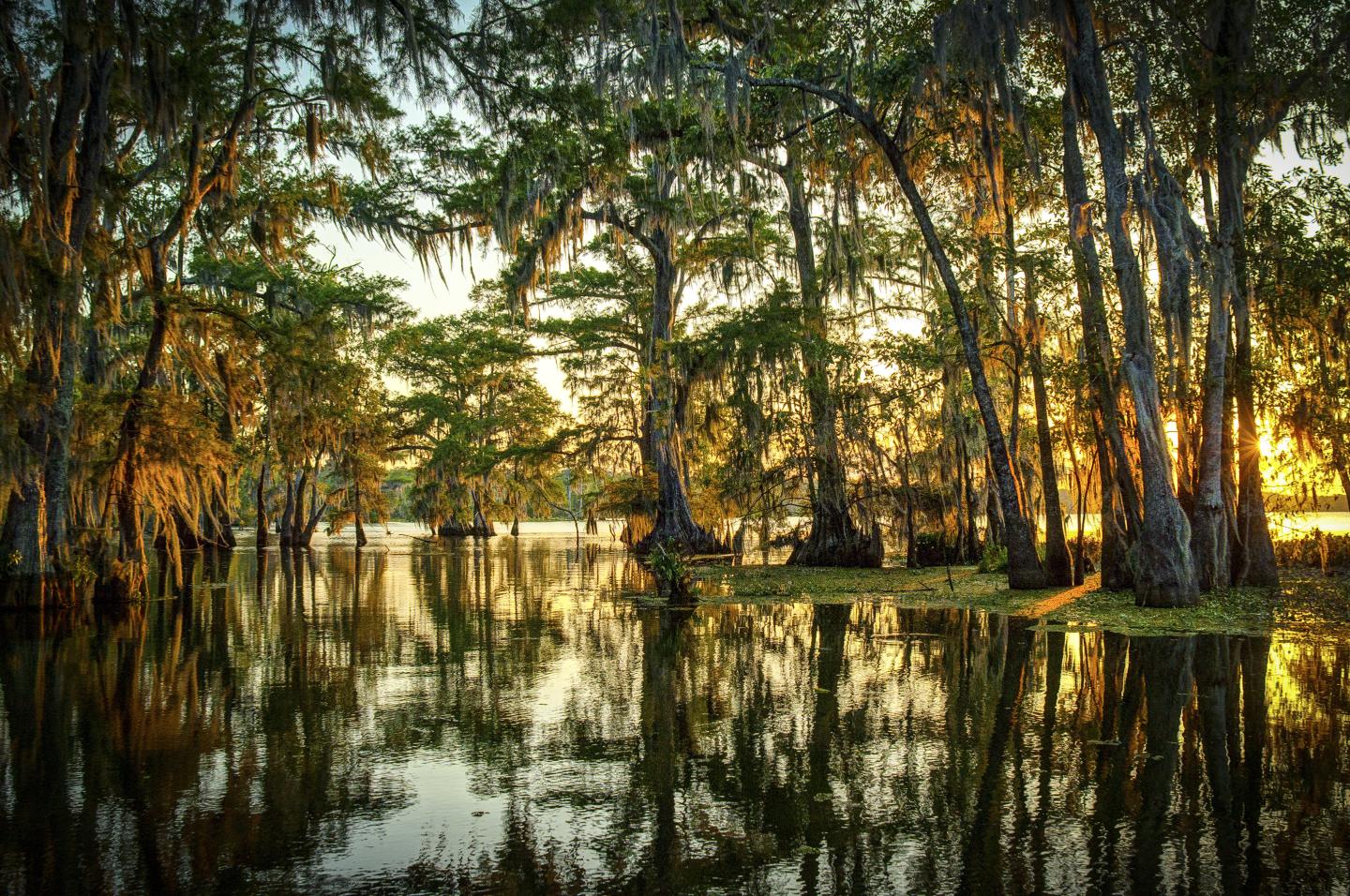 Healthy wetlands soak up flood water and prevent erosion.(Robert John Photography)
"Many, many people have worked on and supported this project over the years," says Dr. Natalie Snider of Environmental Defense Fund, a member of the Restore the Mississippi Delta coalition. "It will fundamentally change a dying and degrading ecosystem into a bountiful and lush delta."
Engineers will essentially attempt to recreate the natural processes that have built south Louisiana over millennia. To achieve this, they will cut a 2-mile-long gated channel from the river's west bank about 25 miles south of New Orleans, and link the river to the Barataria Basin — one of the regions most affected by the Deepwater Horizon oil spill in 2010. 
When the river is high, the diversion will allow up to 75,000 cubic feet per second of water and sediment to flow into the wetlands. That figure represents just a fraction of the vast Mississippi's flow, but to put it in perspective, it's the horizontal equivalent of all the water that passes through Niagara Falls on an average day. 
Recovery from Deepwater Horizon spill, and more
The $2.9 billion diversion is largely funded by BP oil spill settlement money. But its benefits will reach far beyond recovery from that injury. In all, the diversion is expected to build an estimated 20 to 40 square miles of wetlands over 50 years.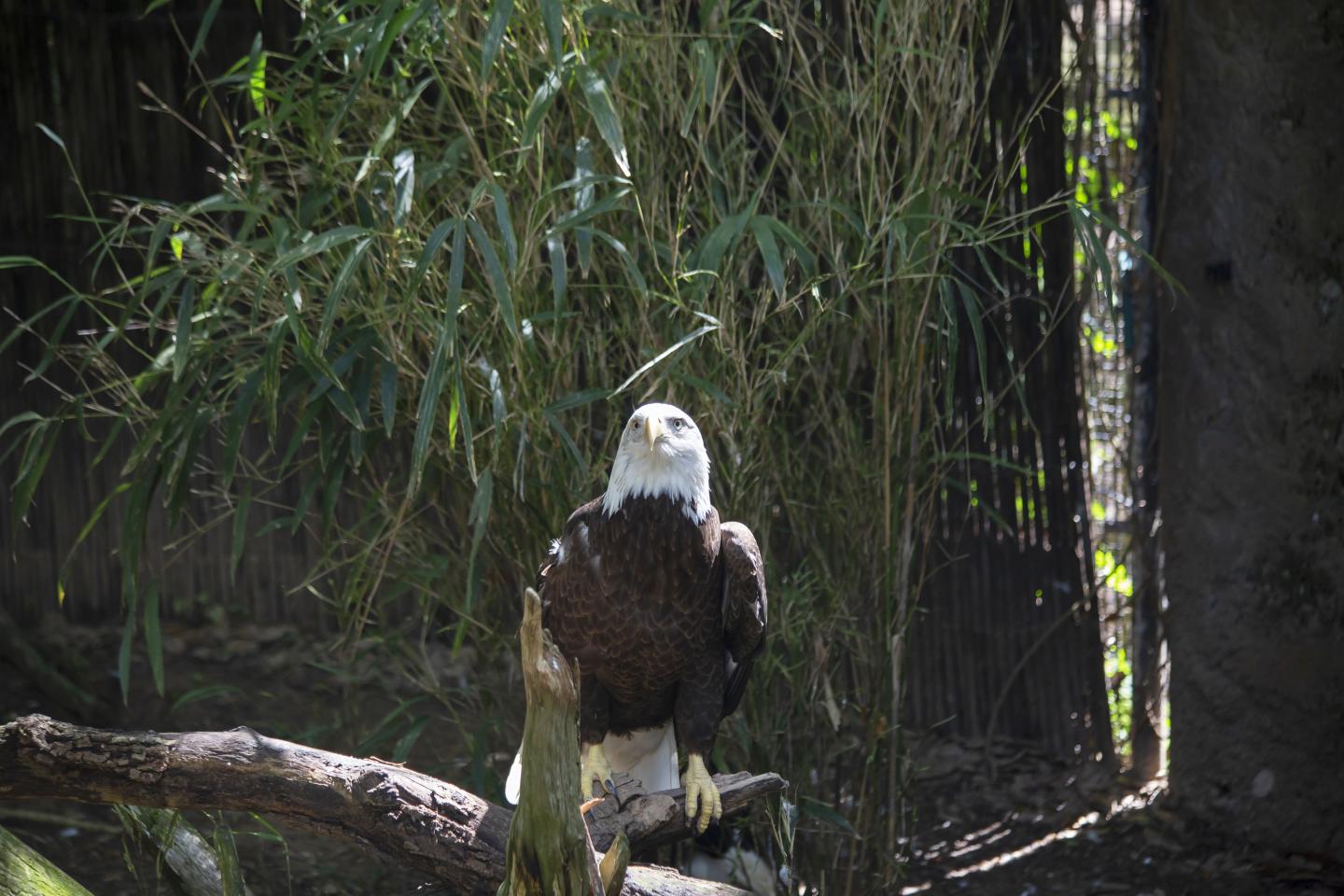 Restoring freshwater wetlands will expand prime nesting habitat for Louisiana's resurgent bald eagle population. (Getty)
The new land will help provide storm surge and flood protection for southeastern Louisiana. It would revitalize habitat for commercially important fish and wildlife. 
The dedicated funding also includes $350 million to reduce potential adverse impacts. Marine species that have moved into the saltier basin will likely leave the area which could impact some fishers, shrimpers and oyster farmers. State officials are working with local groups to discuss possible mitigation measures. Overall, the local area is expected to see a significant economic boost, according to the coalition, including 12,400 additional jobs and household earnings increasing as much as $648 million annually. 
The project is the result of more than 50 years of research, advocacy, collaboration and negotiation involving federal and state authorities, local communities, scientists and environmental groups. It is the cornerstone of Louisiana's plans to protect and revitalize its deteriorating coast. 
"The urgency is real," says Snider. "Restoring the delta to a more natural state will not be easy, and we will have to adapt over time, but the future of New Orleans, the bayou communities, the fisheries and wildlife — the amazing culture and bounty that people all over the country enjoy — desperately depend on it."
Hope for a warming planet
Get the latest Vital Signs stories delivered to your inbox