Meet the all-female team taking on India's air pollution challenges
Globally, indoor air pollution harms more women than men. In India, health workers are taking on this invisible threat. 
Black smoke. Noxious fumes. An acrid smell so overpowering that neighbors would complain. A small, home-based chocolate maker in Indore, India, was producing a foul smell along with his candy — but no one knew why.
"Many residents complained to me about this, so I tried to visit, but the owner wouldn't allow us to enter," says Bhumika Deshraj. Deshraj is an ASHA, or accredited social health activist, part of an all-female team of health workers trained by the Indian government.  
Her usual focus includes everything from prenatal care to educating families about hygiene and vaccinations. But in 2023, Deshraj attended a training organized by Clean Air Catalyst —  a global partnership supported by USAID and led by the World Resources Institute and Environmental Defense Fund — and learned about another health issue facing many Indian communities: air pollution.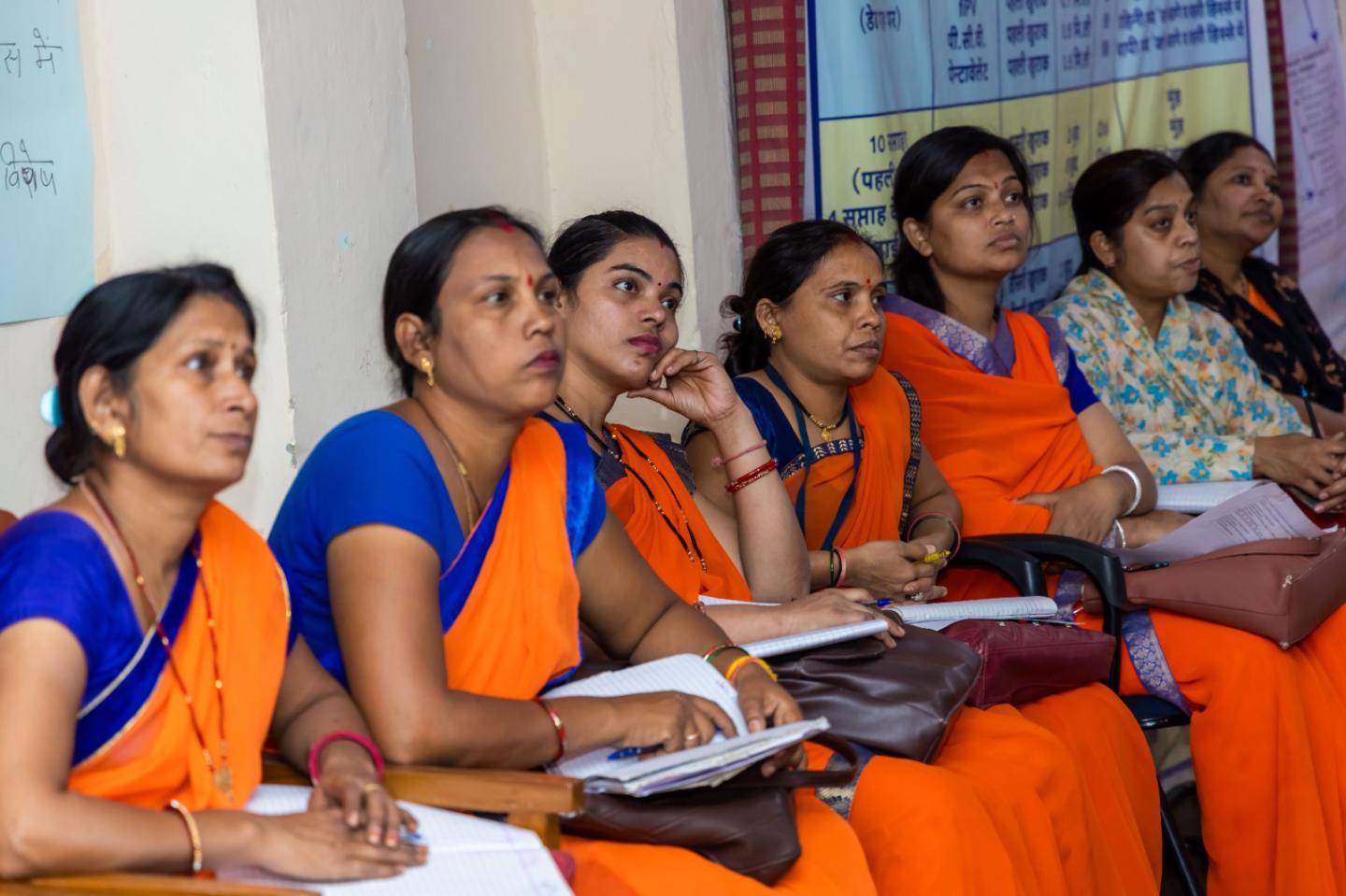 India's accredited social health activists (ASHAs) being trained on the health issues caused by air pollution. ASHAs door-to-door outreach is the backbone of rural India's public health system. (Megha Namdeo)
The foul smell in her neighborhood immediately came to mind. "So, I visited that house again," says Deshraj. This time, she was able to enter because the owner's wife was pregnant and Deshraj offers prenatal counseling. Once inside, the source of the smell was easily identified. The owners were burning coal and tires to heat the chocolate.
Deshraj counseled the family on the risks of breathing in the toxins released by burning tires and coal — especially to the unborn baby. Because of her outreach, they switched to a cleaner heat source, in this case, liquid petroleum gas.
According to the World Health Organization, billions of people worldwide cook over open fires indoors or inefficient stoves fueled by wood, animal dung or coal — all of which generate harmful pollution. 
That indoor air pollution kills more than 3 million people every year. And because women still do most of the cooking in many places, they are disproportionately affected by the health harms, which include heart disease, stroke and lung cancer.
Now, Deshraj and 40 other health workers who attended the training, are counseling their neighbors about the harms of air pollution and encouraging them to switch to cleaner cooking fuel and avoid other polluting activities such as burning household garbage. Given that each ASHA is responsible for counseling about 1,000 households, some 40,000 households will benefit. 
Recognizing their contribution, Indore Mayor Pushyamitra Bhargav said, "It is with the help of ASHAs, not only in Indore, but all over our state, that we have been able to implement so many new community welfare programs. It is significant that these [women] have learned to make the public aware about clean air."
Hope for a warming planet
Get the latest Vital Signs stories delivered to your inbox