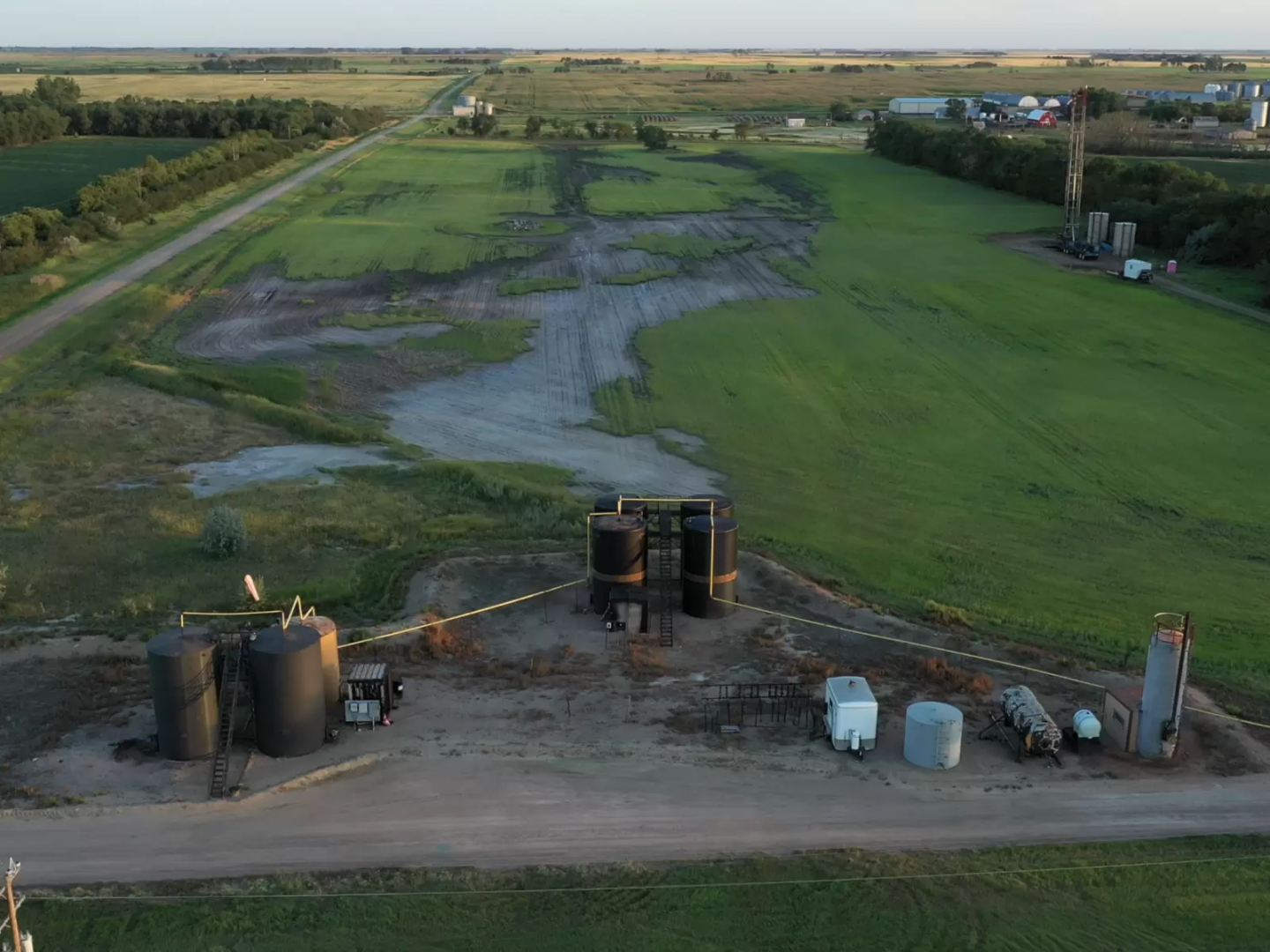 Finally, a plan — and money — to stop pollution from tens of thousands of abandoned oil and gas wells
Abandoned, unsealed oil and gas wells can leak harmful chemicals into the air, soil and water and climate-warming methane into the atmosphere. 
Methane leaks from abandoned wells have even caused explosions, such as a 2021 blast that leveled three buildings in downtown Wheatley, Ontario, injuring 20 people. 
In the U.S., states have documented the location of nearly 130,000 abandoned oil and gas wells that are "orphans." Their owners went bust, vanished or were never recorded, and walked away without properly sealing the well — a process known as plugging. At least 14 million Americans live within a mile of a known orphan well. 
Many more such wells remain undocumented. Experts estimate there are likely more than 1 million orphans across the country.
​​​​​Orphan wells exist anywhere that anyone has ever drilled for oil, from urban Los Angeles to suburban Pennsylvania, from Texas oil fields to the woods of upstate New York. They have been found under schools, near homes and in gardens. 
"Orphan wells pose a threat to people and the environment across the country," says EDF attorney Adam Peltz. "But until now, the issue has never been on the federal radar." 
Peltz helped engineer a bipartisan drive that secured $4.7 billion in federal funding to plug orphan wells — one of the biggest environmental wins in the 2021 infrastructure act. The money will start heading out to states this spring. 
The roots of the orphan well problem
In the late 19th century, the Appalachian Basin was the heart of the global oil and gas industry, helping launch fortunes in towns like Petroleum, West Virginia. Countless wells were drilled from eastern Ohio to western New York, then abandoned when they stopped producing or when the owners ran out of money — long before record-keeping and regulations kicked in. 
But even in recent decades, state regulations have not been effective in preventing orphans. In West Virginia, a company can post a blanket bond of $50,000 to cover the cost of plugging for their vertical wells, no matter how many they own.
"That bond might cover one or two wells, but we have companies that own 500," says attorney Dave McMahon, co-founder of the West Virginia Surface Owners Rights Organization, a group that helps landowners impacted by oil and gas operations. 
When companies go bust, plugging falls to the often cash-strapped state. West Virginia, with more than 6,300 documented orphans, plugged just three from 2018 to 2020. 
Bill Suan, a farmer in Lost Creek, West Virginia, has contended with multiple abandoned wells on his property. One well close to his house leaked oily, briny fluid for decades.
"The calves would go and lick around the oil and get sick," says Suan. "Sometimes it would kill them." 
"I would complain to the Department of Environmental Protection, and they would call the owner. They would come out and cover the oil up with dirt and straw, and then the DEP would tell me it was OK," he says. "Then a month later I'd have to call again. This went on for about 25 years. Then I got fed up."
Finally, Suan called McMahon. In 2014, they successfully sued the DEP to force the owner to plug the well. 
There's another abandoned well at the back of Suan's 480-acre property, just uphill from a little creek. On wet days, gas bubbles up through the seams of a rusted pipe that stands on top of the well, making droplets of water fizz and dance. This one is an orphan, with no owner responsible for plugging it.
"The inspector said it needs to be plugged," says Suan, pointing out oily, black mud around the wellhead. "But the DEP doesn't have the money to do it." 
Federal funding will plug wells, create jobs
Things are changing. In February 2022, the DEP called Suan, telling him they would plug the well this summer with money from the federal infrastructure bill. West Virginia will be eligible for more than $200 million in orphan well funding.
"This is going to be a great relief to hundreds of people who are concerned about their groundwater and property values," says McMahon, who worked with EDF to advocate for federal legislation, after 30 years spent working on the issue in West Virginia. 
Orphan wells across America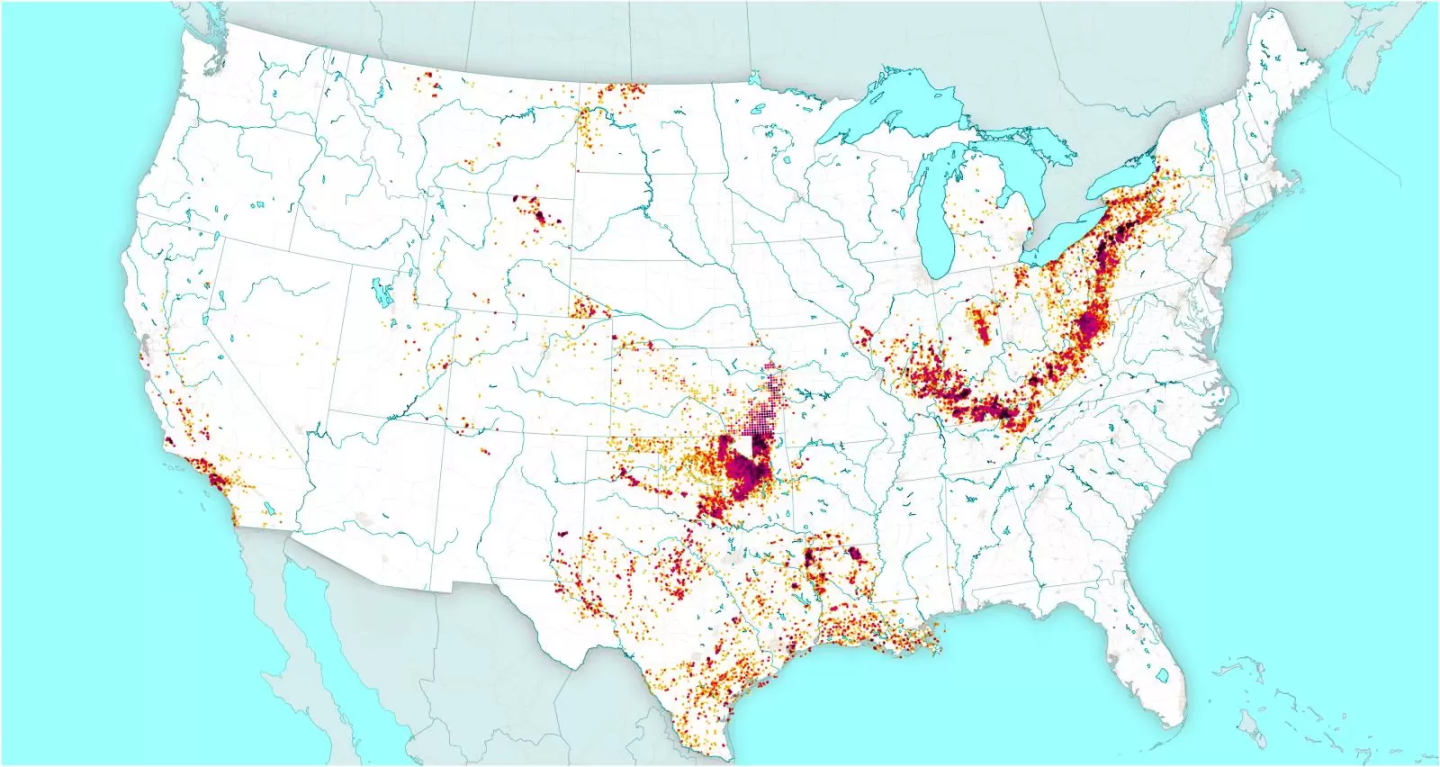 Documented orphan wells as of summer 2021, according to EDF and McGill University. Credit: Nick Trotter Maps and Alan Bucknam/Notchcode Creative
The federal program is designed to "get money out to the states and get people working fast," says Peltz. Twenty-six states have notified the Department of Interior that they intend to apply for funding. New Mexico, which has documented 1,700 orphans, expects to dramatically expand plugging. "This funding is going to allow us to supersize our program and make large impacts quickly," says the state's oil and gas agency director, Adrienne Sandoval. 
Luke Plants, COO of Plants-Goodwin, a Pennsylvania-based company that plugs wells across Appalachia, is also looking forward to the federal funding. "We expect this summer to be pretty crazy," says Plants, who came back to the family business in order to create jobs in rural Appalachia. He expects to hire 10 to 20 more people, on top of his current 60 employees, to take on the extra work.  
The care and prevention of orphan wells
In truth, the $4.7 billion from Washington is just a down payment. The cost of plugging the documented orphans alone could exceed $8 billion, according to state estimates. And Plants cautions that companies like his can't grow fast enough to meet demand. "You can't learn this job by reading textbooks," he says. "I won't let a supervisor out with a crew until they've been with me 5 or 6 years. It's a question of how far I can stretch my leadership and keep operating safely."
The federal package will also reward states that come up with stronger regulations to prevent future orphans — like ensuring that oil and gas companies put more money into the system for plugging. EDF is looking at possible reforms in eight states that are at highest risk for producing new orphans. 
As for Suan, while he's looking forward to getting rid of his orphan well, he also knows there are plenty more in West Virginia that need plugging. "It's time to start cleaning up this mess," he says.
This story was updated with new estimates of the number of people living near orphan wells.
Hope for a warming planet
Get the latest Vital Signs stories delivered to your inbox