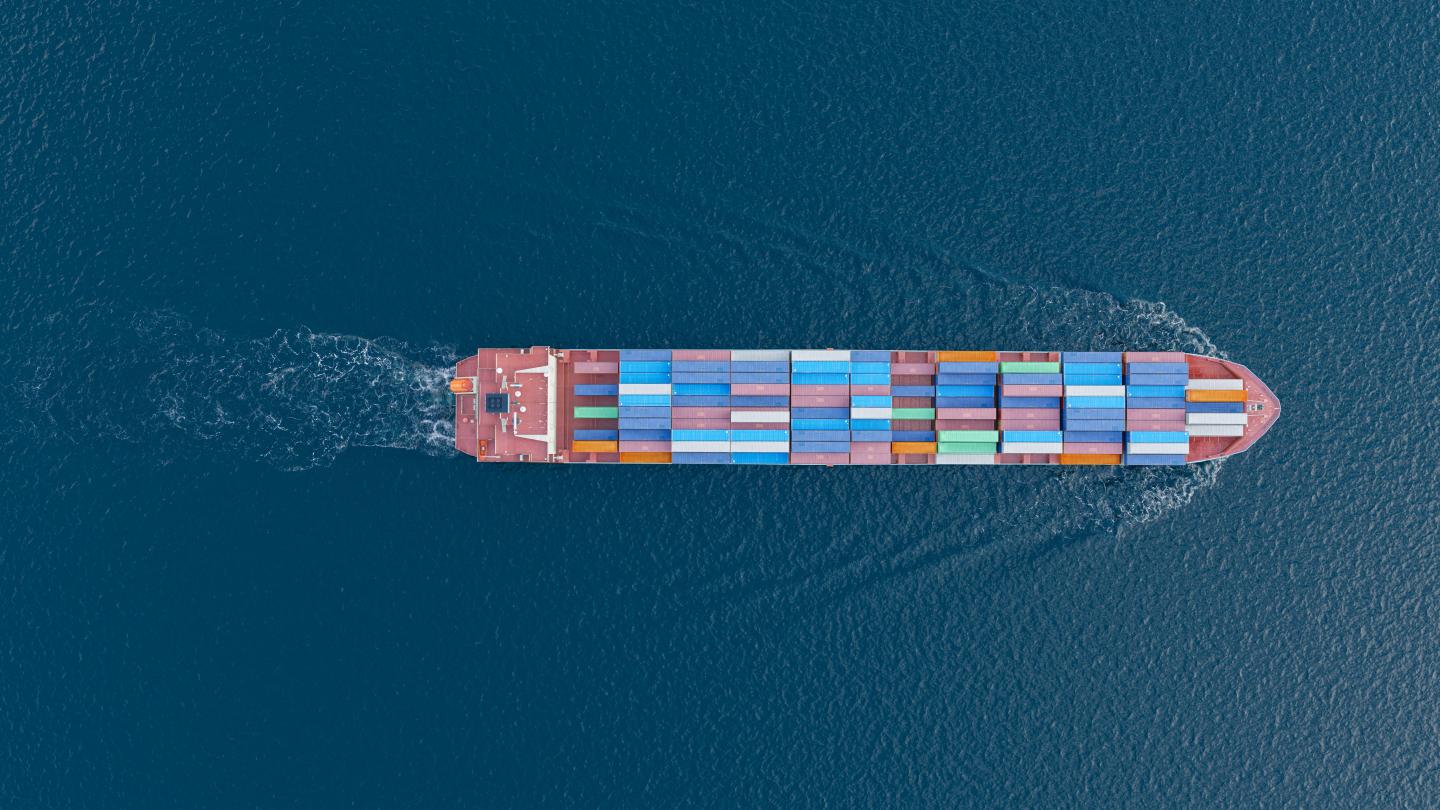 Climate pollution from global shipping is growing. Can the industry clean up in time?
Picture this: A ship captain, waiting in a harbor after speeding across the ocean, stands on the deck of his giant container ship. He checks his watch. It's a futile gesture, really. The boat is going nowhere. As is common in international shipping, it's been waiting for a berth for two weeks and will likely wait more before finding a place to dock and unload its cargo of sweaters, washing machines and rubber ducks. 
As it idles, the ship continues to spew carbon dioxide and air pollutants like smog-forming nitrogen oxides into the atmosphere, contributing to climate change and serious health problems for people who live and work near ports. The ship runs on bunker fuel, which is literally the dregs of the oil refining process — the dirtiest of dirty fuels.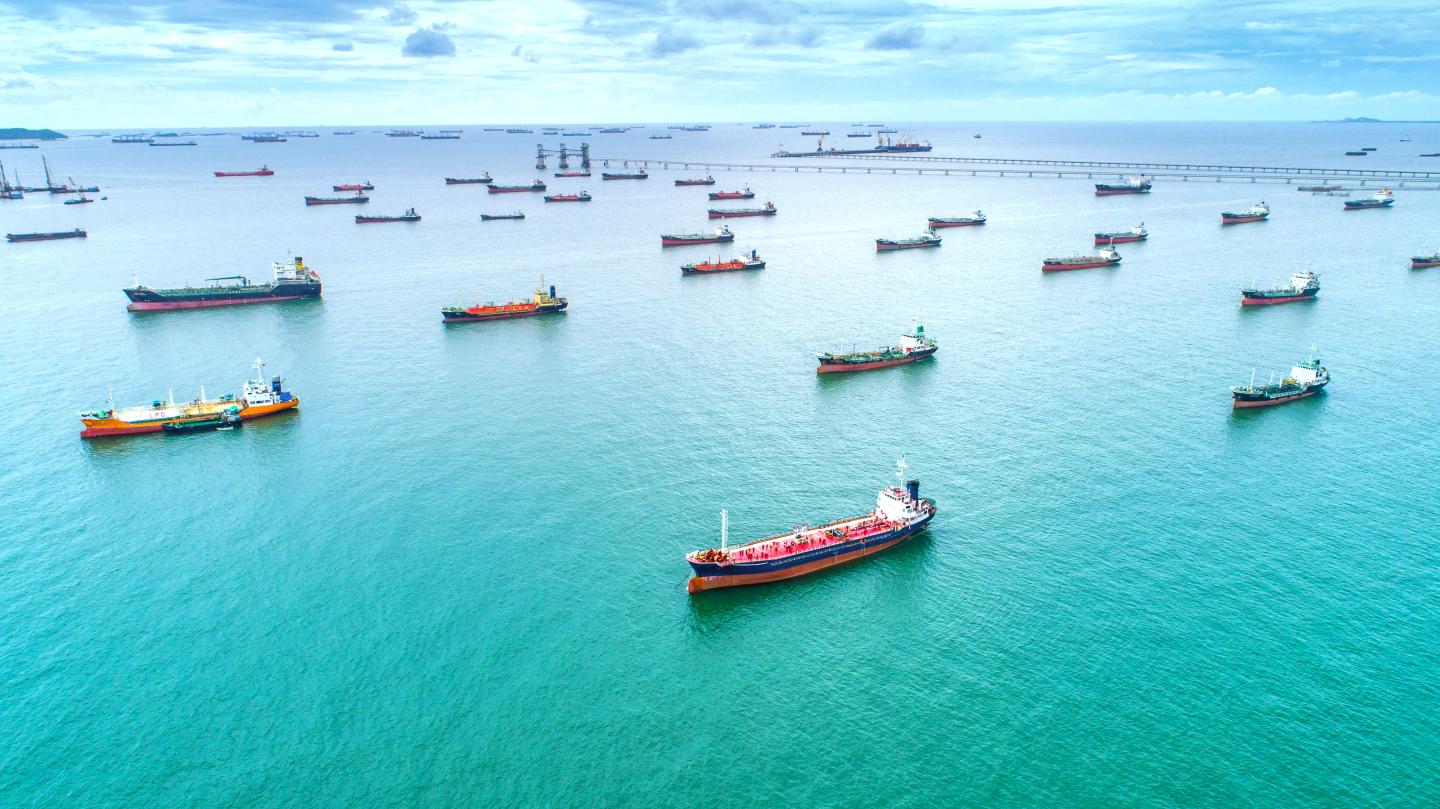 Ships run on sludgy, high-sulfur, polluting diesel fuel. (Getty)
Almost 100,000 boats like this move 11 billion tons of goods across the world's oceans each year. If maritime shipping were a country, it would be the world's sixth-largest climate polluter. And as global trade increasingly brings everything from apples, toasters and cement across the seas, climate pollution from shipping is projected to grow.
Historically, the shipping industry has done little to tackle its pollution. While government and industry action has launched cars, trucks and even aviation on paths to reduce their emissions, shipping, which is governed mostly at the international level, has largely remained untouched.  
Now, that is finally starting to change. 
Governments are beginning to take climate action that can impact how the industry operates. Some of shipping's biggest customers are pushing for change as they seek carbon cuts in their supply chains. And the shipping industry itself has begun experiencing the impacts of global warming: Increasingly powerful storms that damage ships and force cargo containers overboard are just one of many ways the industry is feeling the punch. 
"The next two years will be crucial," says Marie Cabbia Hubatova, Environmental Defense Fund's London-based director of global shipping. "There are opportunities to go from one of the dirtiest sectors to one of the cleanest, if we take ambitious action now."
A snapshot of polluting ship traffic around the world from July 17, 2023. (MarineTraffic.com)
Strong potential, but a long way to go
When compared with other methods of moving commodities and goods around the world, maritime shipping actually has a lot going for it. It's relatively inexpensive, allows companies to move huge masses of stuff — some vessels are more than three football fields long — and emits far fewer greenhouse gases per unit than any other form of transport. 
Still, the industry as a whole has a long way to go. This is true despite a new agreement in July by the U.N.'s International Maritime Organization, shipping's global governing body, "to peak GHG emissions from international shipping as soon as possible," and, it said, somewhat wishy-washily, "to reach net-zero GHG emissions by or around, i.e. close to 2050."  (The agreement includes interim targets of at least a 20% emissions reduction by 2030 and at least 70% by 2040.)
To help make that happen, at least 10 major shipping companies have committed to reduce their carbon emissions to zero by 2050 or before. Among them: Maersk, Nippon Yusen Kaisha and Hapag-Lloyd. But they represent only a small fraction of the global industry. 
New green shipping technologies
What can make the difference? To begin with, energy-efficiency opportunities can help the industry cut its climate pollution by as much as 50% by 2030, as scientists say every industry must in order to ward off climate change's worst impacts. 
These opportunities include better communications technologies and more sophisticated logistics that can reduce the amount of time ships wait in harbor for a berth. While at port, ships can use electricity supplied from the dock, rather than running their engines.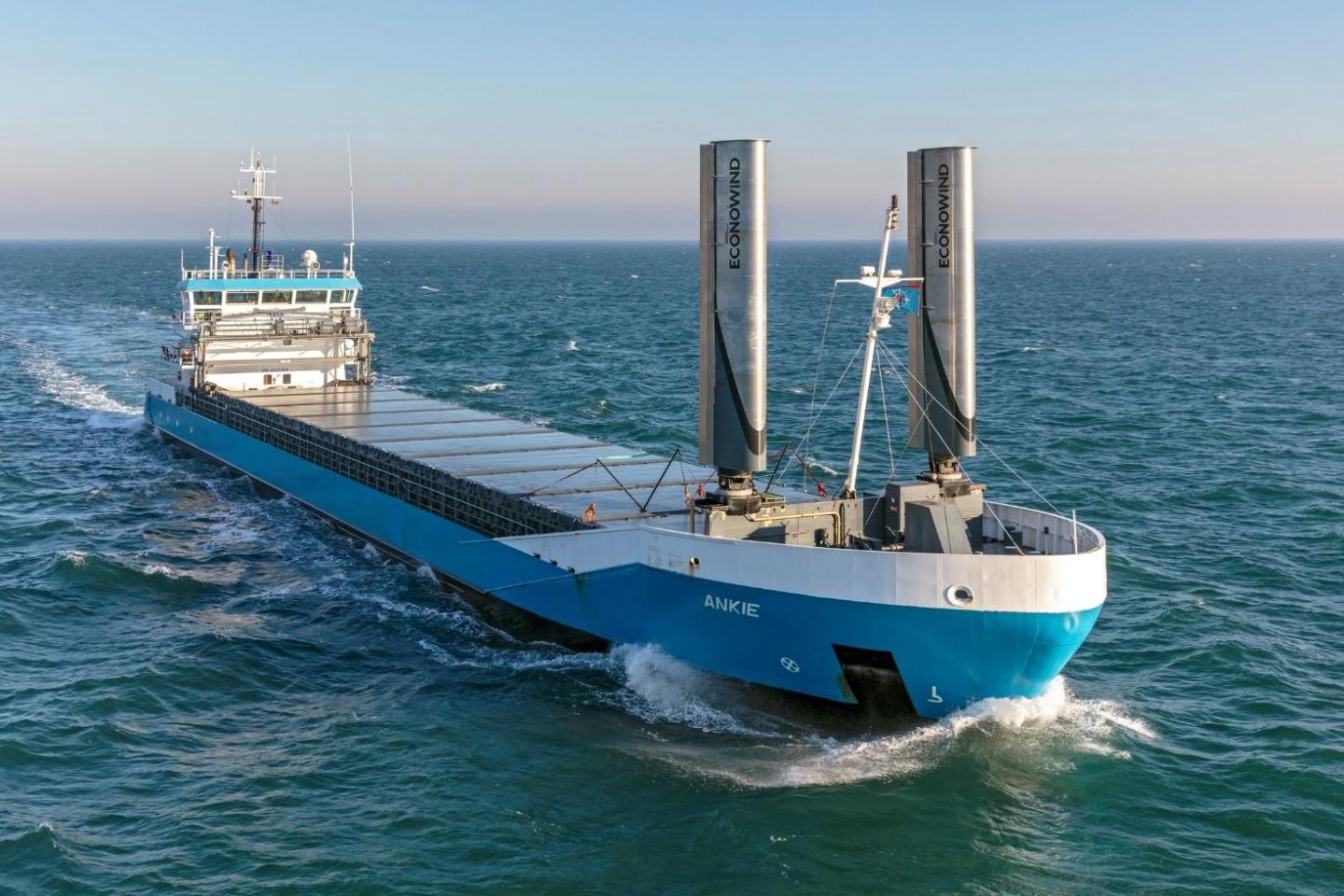 What's old is new again: Wind power, like this Econowind Ventifoil system, is making a comeback in shipping. (Splash247.com)
Newly designed propellers pack more punch per unit of energy. And then there's wind: it's making a comeback, with some cargo vessels already sporting new high-tech features that allow them to take advantage of shipping's oldest form of propulsion.
This focus on efficiency can buy the industry time as it tests new types of fuels. Top contenders include ammonia (a more concentrated form of the household cleaner), a kind of alcohol known as methanol, and hydrogen. Each has pluses and minuses, and is "green" only if produced using renewable energy. Companies such as Man Energy Solutions are putting that effort into action, building ammonia-fueled ship engines, with the first ones expected to go into use early next year. 
Some shippers, owners, governments and advocacy groups like EDF are backing an additional solution — a price on the carbon emissions of fuel that could nudge companies in the right direction without significantly increasing the cost of shipping. A carbon-pricing mechanism would not only spur efficiency measures, "the funds could help create a level playing field and close the price gap between conventional and sustainable fuels," says Sam Yarrow-Wright, EDF's global shipping policy manager. "They can help cut climate pollution in developing countries, especially least-developed countries and small-island states." 
Climate change and governments are spurring action
This year, a climate-change-related drought has meant the Panama Canal has had to reduce the number of trips cargo ships can make through its locks. (The canal fills using water from rain-dependent lakes.) The restrictions have increased prices and slowed the transit of goods and commodities, like U.S. grain, at a time when consumers are still reeling from recent inflation and the war in Ukraine has disrupted grain markets. 
As the impacts of global warming grow, it's not just the IMO that is working to improve maritime shipping's impact on the climate. As part of its Fit for 55 climate package, the European Union will require certain large ships in port to use shore power by 2030. It's also requiring significant cuts in climate pollution from shipping fuels: 31% by 2040, 62% by 2045 and 80% by 2050. 
If maritime shipping were a country, it would be the world's sixth-largest climate polluter.
In the U.S., California already requires some large ships to use shore power when docked; the Golden State will increase electrification requirements through 2027. And federal climate legislation passed since November 2021 — the Bipartisan Infrastructure Law and the Inflation Reduction Act — together dedicate $20 billion to reduce climate and air pollution from U.S. ports.  
Corporations seek green shipping
A number of the shipping industry's customers — including Amazon, Unilever, IKEA, Target and major German retailer Tchibo — have committed to use only zero-emissions cargo ships by 2040 and to advocate for policies that promote climate-pollution-free shipping.
"We strongly believe in the power of collaboration to enable the transformation of the industry," says Elisabeth Munck af Rosenschöld, an IKEA global sustainability manager. 
More efforts are in the works. Around the globe, governments, shipping companies, policy experts and other stakeholders are collaborating to create green shipping corridors. They are specific trade routes that will make it easy for ships to access climate-friendly options such as low-carbon fuels for refueling and onshore power at docking.
It's an exciting time in the industry. But much work needs to be done, especially over the next few years, as the IMO hammers out rules that can make or break its — and the world's — climate goals. 
"Shipping and the IMO have an opportunity to shake off a reputation for lethargy," says Yarrow-Wright. "The shipping industry can go from being a climate laggard to a climate success story. Our ports can be healthier places. These things are already happening. We just need to make sure everyone around the world can and will join in." 
Hope for a warming planet
Get the latest Vital Signs stories delivered to your inbox