Baby on the way? Give your newborn a healthy start with this guide to getting toxics out of your home
New baby in your life or a little one on the way? Congratulations! 
Of course, you want to give your new tiny person the safest, healthiest start.
That can be hard when toxic chemicals are present in everything from bibs to baby shoes.
"Babies' small size, and their tendency to put everything in their mouths, means they consume or inhale more toxics per pound than bigger kids and adults," says Cassie Huang, MPH, from Environmental Defense Fund's Safer Chemicals program. 
But setting up a nursery with products that are nontoxic, and avoiding other known hazards, is possible. 
Here's how to get started.
Better baby mattresses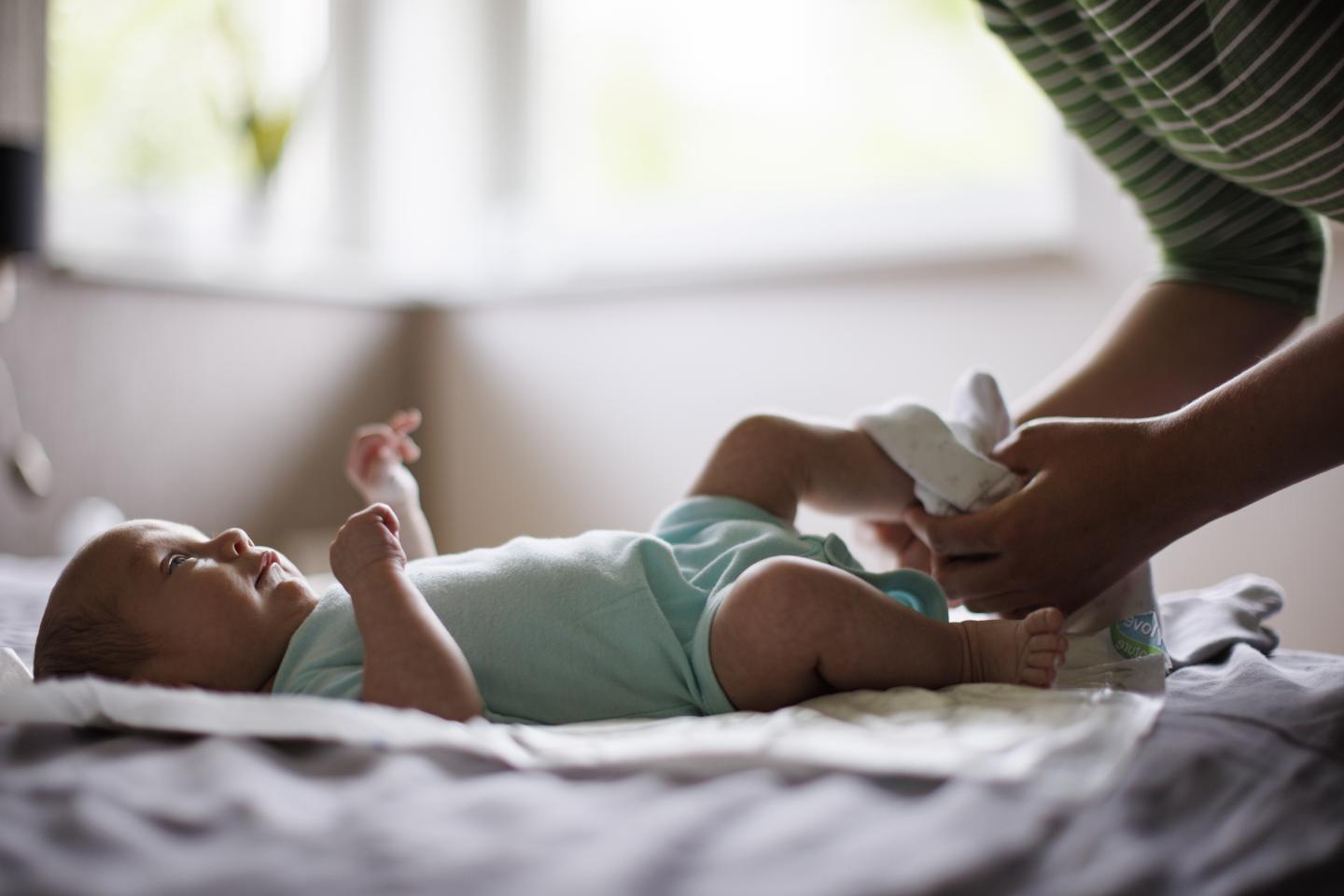 New babies bring lots of joy. Keeping them safe shouldn't have to fall entirely on parents' shoulders. (iStock)
Babies spend a lot of time snoozing. (Or, at least one hopes they do.) 
So look for a crib mattress that won't expose your little one to volatile organic compounds (VOCs), chemical flame retardants, formaldehyde and phthalates. (They're linked to central nervous system damage, cancer, developmental problems and reproductive issues.) 
Huang suggests looking out for mattresses with following certifications: 
If none of these certifications are an option, says Huang, allow your new mattress to air out for at least a few days either outside or in a place with plenty of ventilation. That way, the VOCs your mattress off-gasses are less likely to linger in your home. 
Safer baby bottles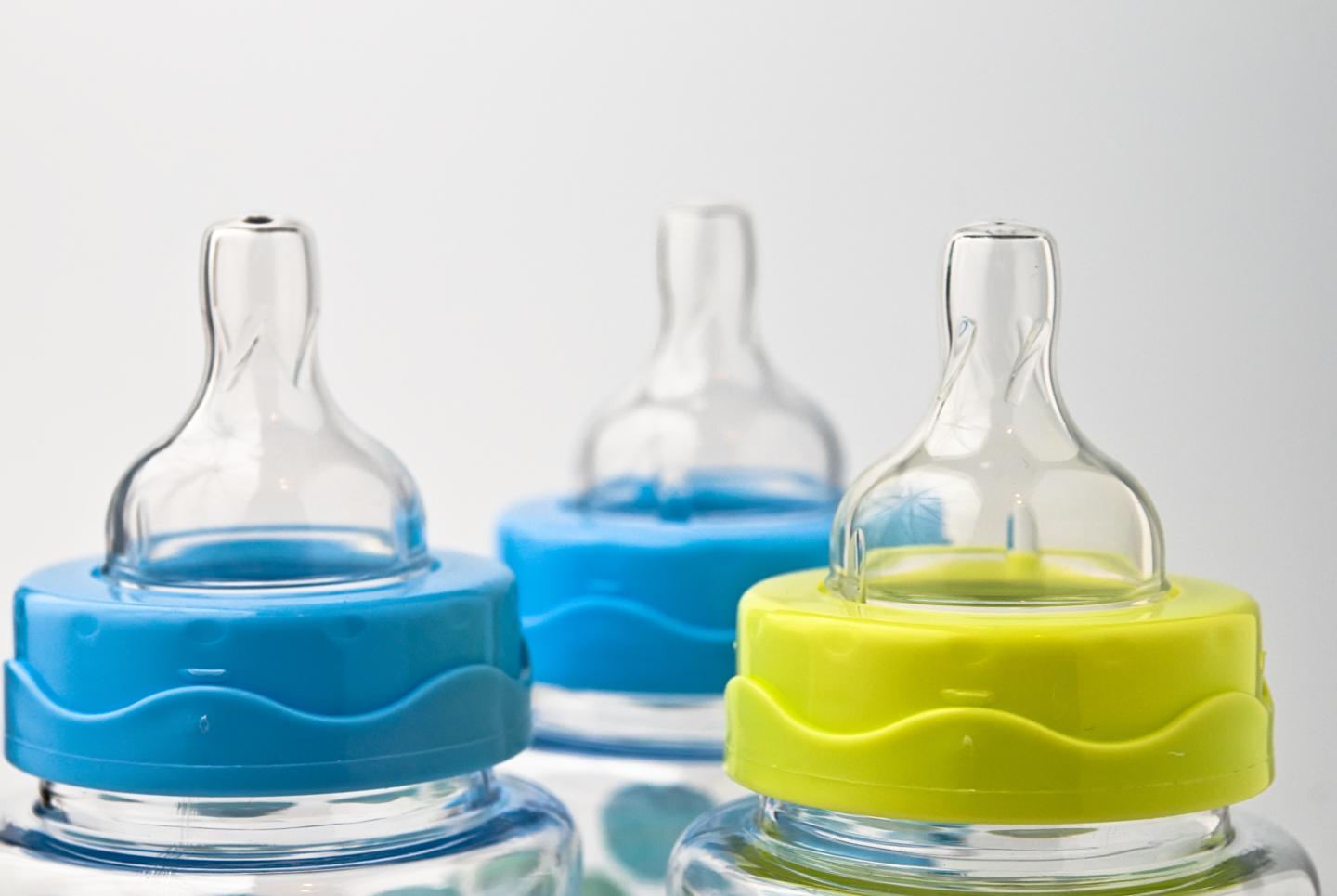 Even baby bottles are not exempt from concern. (iStock)
The science about whether plastic baby bottles leach dangerous levels of toxic chemicals is still developing, so consider using glass or stainless steel instead. 
And be aware that while it's rare, some glass bottle manufacturers have been called out for using lead paint for logos and bottle decorations, and some stainless steel bottles were found to have lead in an internal component. 
Healthier baby clothes & textiles
"Be wary of organic claims without backup," says Huang. "Just because a material is produced organically doesn't mean it's not processed in a way that's really chemical-intensive." 
When it comes to clothing, sheets and towels, she recommends looking for certifications from GOTS and/or Oeko-Tex. They let consumers know that many of the harmful substances ordinarily used in textile manufacturing haven't been used in the certified product. 
Cleaner diapers 
Diaper manufacturers in the U.S. aren't required to disclose the ingredients in their products. So it's hard to know exactly what's in them. Still, lab analyses have shown that disposable diapers can contain a host of unsafe chemicals. 
You can avoid many of them by using either disposable diapers that are free from certain chemicals or cloth diapers. 
Look for ones without chlorine, phthalates and parabens. Oeko-Tex and EWG VERIFIED ® certifications can serve as your guide. 
Rugs & carpets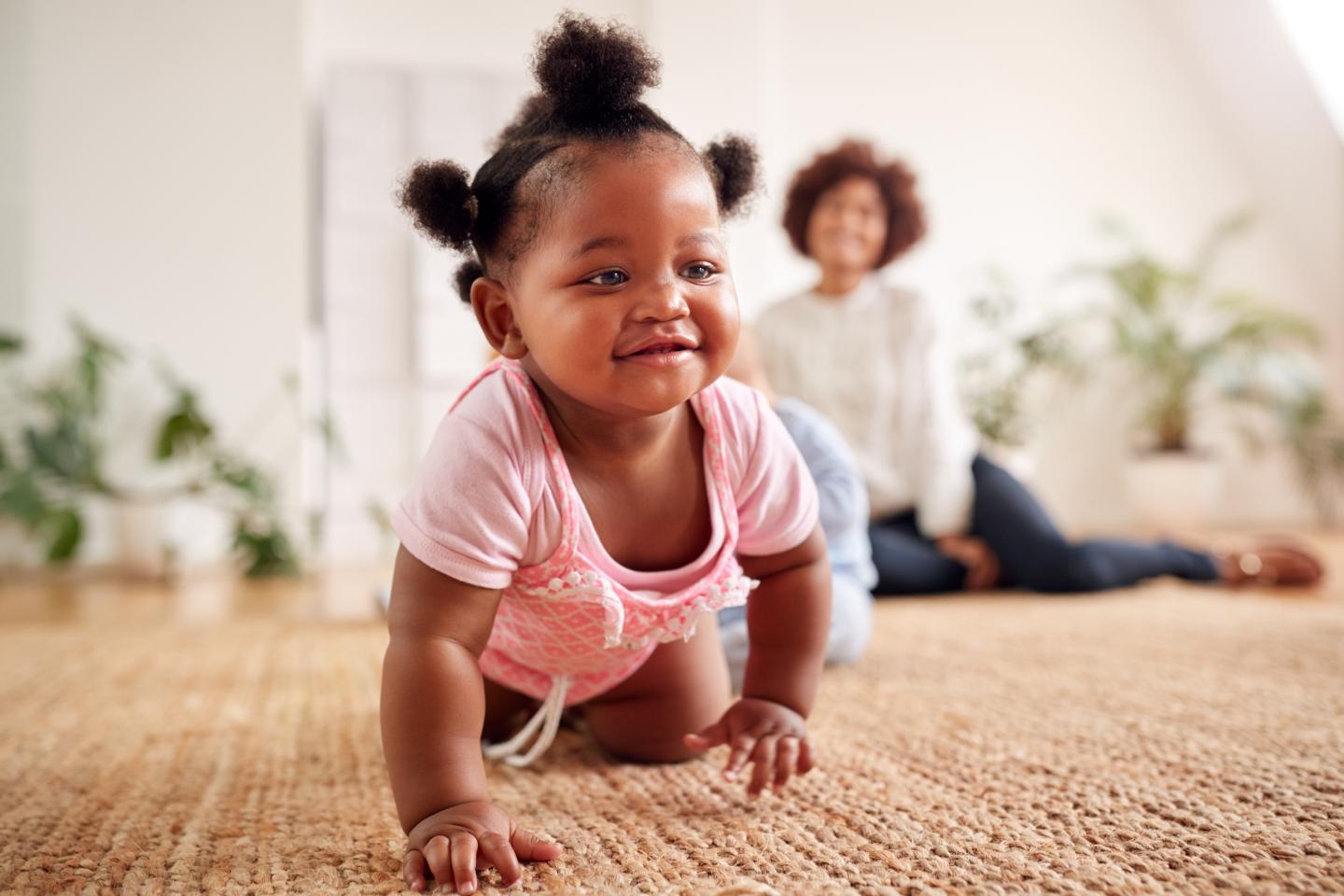 Look for carpets and rugs certified by Green Label Plus or UL Greenguard. (iStock)
Whether they're lying on a play mat or zooming around on their hands and knees, babies spend a lot of time on the floor. Unfortunately, carpets and rugs can contain lots of harmful chemicals. Those marketed as "stain proof," "long-lasting" and/or "waterproof" may have been treated with PFAS, which are known toxics. Other harmful chemicals sometimes found in rugs and carpets include VOCs and formaldehyde, a human carcinogen.
If you're buying a new rug or carpet, one of the safest things you can do is to look for certifications from Green Label Plus or UL Greenguard. They indicate a product is low-emitting and less likely to release VOCs and other indoor air pollutants. Ventilate rooms well after installing carpets or rugs to help make sure any off-gassing chemicals can escape.  
Look out for lead
Scientists say there's no safe level of lead exposure. Even small exposures are linked to  lower IQ levels, attention deficits, antisocial behavior, and a host of other health problems.
Lead-based paint is the major source of children's lead exposure in the U.S. And though the federal government banned lead in paint in 1978, it is still found in millions of older homes, many of them in low-wealth communities. 
Federal law offers some protection: It requires landlords and home sellers to disclose information about known lead hazards. So ask about lead and the required disclosure forms when you enter a contract for a new home. Your state and/or local government might also have rules that require landlords and home sellers to address lead paint hazards directly. 
To find out if your home has lead and what to do about it, reach out to your local public health department for advice. They may recommend a professional building inspector and have resources to help you lower your baby's exposure — and yours, too. This website from the U.S. Environmental Protection Agency also offers tips on how to investigate and manage lead in and around your home. 
Lead can also still be found in and on other products for babies, like jewelry, cups, plastic toys, and imported and antique toys. Check out the U.S. Consumer Product Safety Commission's website to find details on baby and children's products recalled because they contain lead.
It takes a village
Protecting babies from toxic chemicals shouldn't fall entirely on parents' shoulders. 
"This is a society-wide problem — a global problem, actually," says Huang. "EDF is putting pressure on manufacturers, retailers and governments to remove harmful  chemicals from products designed for babies. Parents shouldn't be left on their own trying to do what is most natural to them: protecting their kids."
Go green
Get expert info on healthy, sustainable choices, delivered to your inbox.