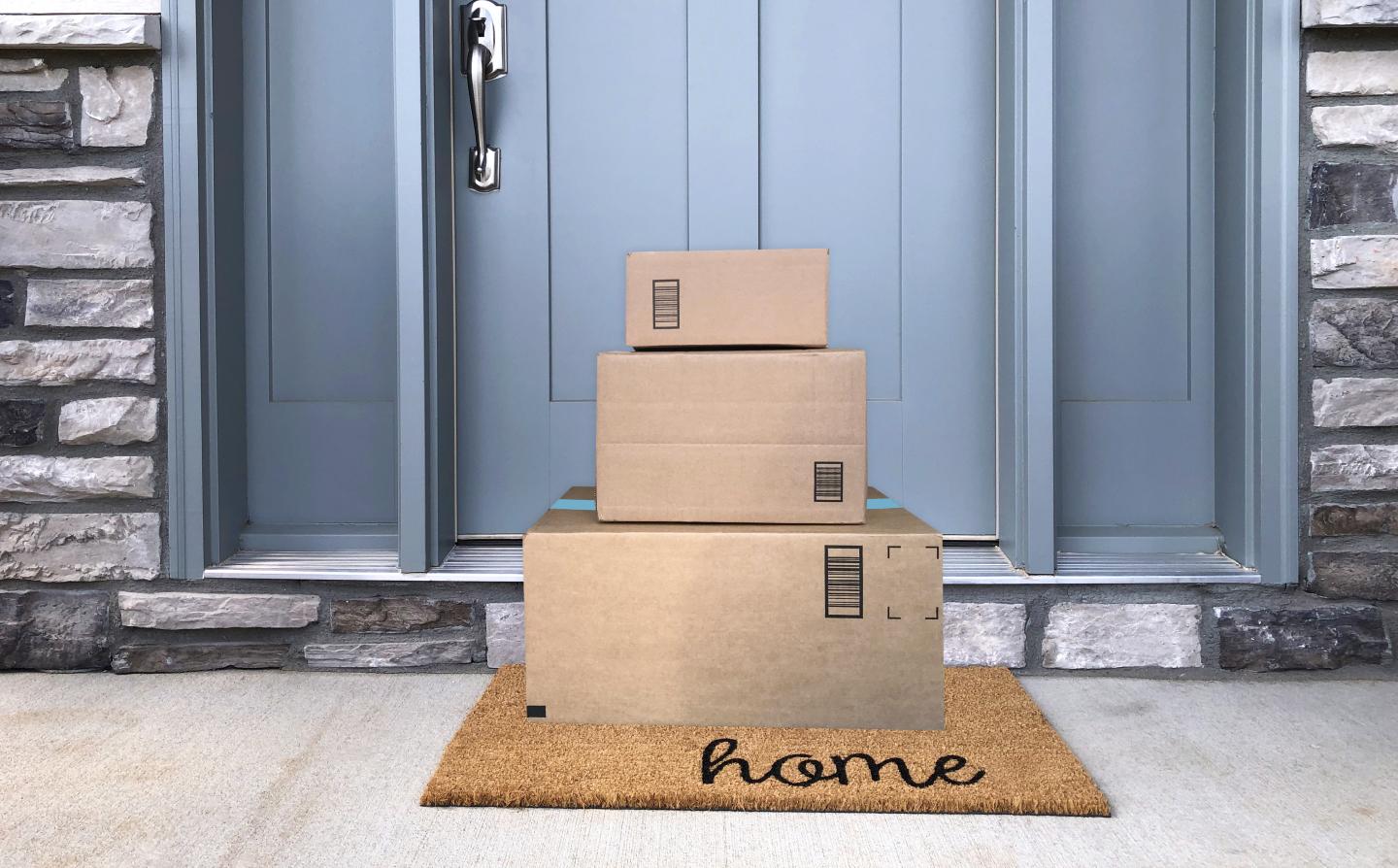 5 ways your online shopping could be better for the environment
In 2021 e-commerce companies in the U.S. shipped a mind-boggling 16.6 billion packages, according to global shipping giant Pitney Bowes. Almost all were delivered by fossil fuel-burning vehicles and many came swaddled in bubble wrap, Styrofoam packing peanuts and plastic tape. 
This is not only bad for the climate — it's also devastating for communities located near warehouses and distribution centers who bear the brunt of delivery truck pollution.
But you can make a difference! Here are five simple steps to green your e-shopping habits. 
1. Think twice, ship once 
Research shows we are as much as three times more likely to return products we buy online compared to products we buy in stores.
More returns means more truck trips and packaging, which means more pollution. So before you click "Order," make sure you're shopping for keeps. 
2. Wait for it
Choosing next-day delivery ups the likelihood that your package will arrive on a truck that's only partially full. Using slower delivery options — and saving multiple purchases for a single order — means companies can consolidate loads and routes, making for fewer trucks on the road and less pollution overall.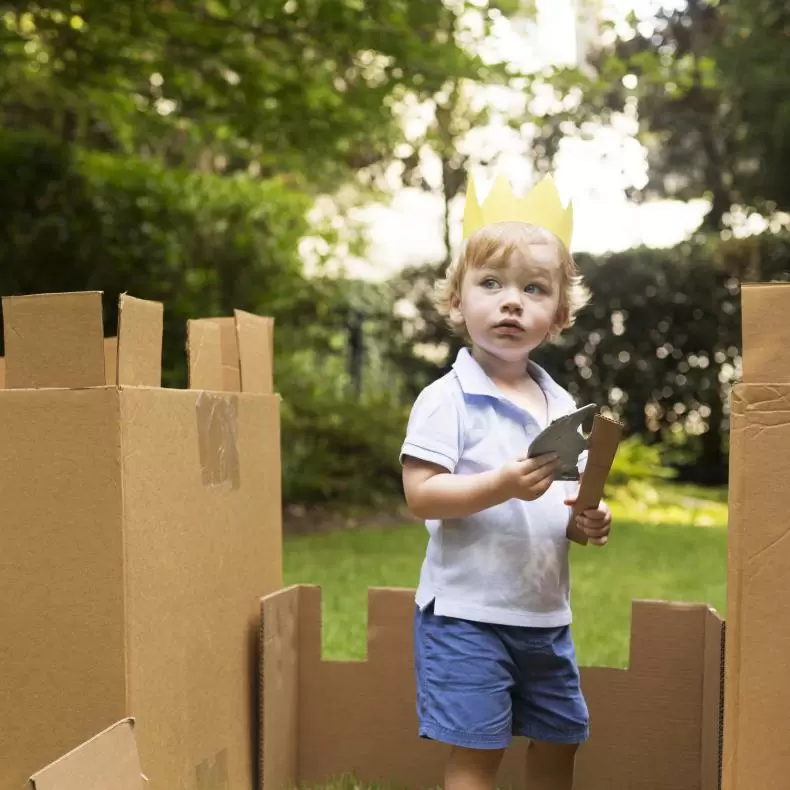 Build more cardboard forts. (Getty)
3. Reuse, repurpose, recycle
Give new life to all that packaging. Boxes can be used again and again. 
They can also be turned into furniture, kids' forts, you name it.
Give them to a neighbor who's moving house, or advertise them for pick up on a local Buy Nothing group. 
And, you can always recycle them. 
Many a local UPS store or Mail Boxes Etc. will happily accept your bubble wrap and packing peanuts.
4. Be cautious with "carbon-neutral"
Many e-retailers offer consumers the option to pay to plant trees or invest in other carbon reducing measures to offset pollution related their purchases. In industry this is called carbon crediting.
Work is underway to help companies select trustworthy projects, but it's still too early to be sure your money is having any impact. (For example, some forest preservation programs simply displace deforestation elsewhere). Consider giving that cash to a climate advocacy group instead. 
5. Be an activist
You shouldn't have to make online shopping better all on your own. Ask lawmakers to support legislation which makes companies responsible for recycling their products and packaging.
And let companies know you want more sustainable delivery options by writing a letter, creating a petition or running a public campaign. Your voice can make internet shopping better for everyone.
Of course, the best way to make online shopping better for the environment is to buy less stuff. Before you hit "Order", ask yourself: Do I really need this? Could I get a used version elsewhere?
Craigslist and Facebook Marketplace are good places to find used things in your neighborhood.
And local Buy Nothing and Freecycle groups offer items that won't put additional strain to the Earth and come at a great, low price: free. 
Be part of the solution
Get expert info on healthy, sustainable, green living choices, delivered to your inbox