5 times we refused to give up. The rocky road to the signing of an historic climate law
The Inflation Reduction Act is a victory for everyone who stayed the course in the fight for action on climate change.
In a ceremonial signing joined by environmental leaders, President Biden once again endorsed the Inflation Reduction Act — the biggest climate investment in U.S. history.
"Too often we confuse setbacks with defeat," President Biden said, commenting on the legislation's long journey to his desk. "Making progress in this country, as big and complicated as ours, clearly, is not easy. It's never been easy. But with unwavering conviction, commitment and patience, progress does come."
Climate activists have worked for decades to get federal climate legislation passed. Here are five notable near-misses over the past 25 years that led to today's success.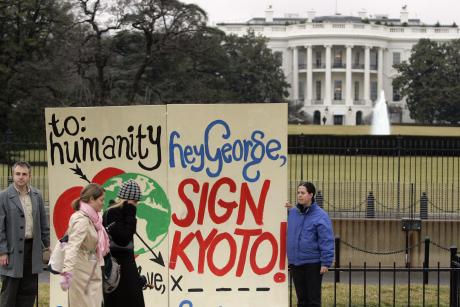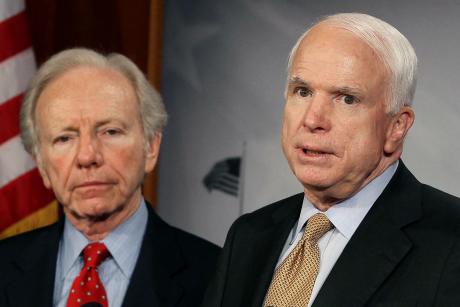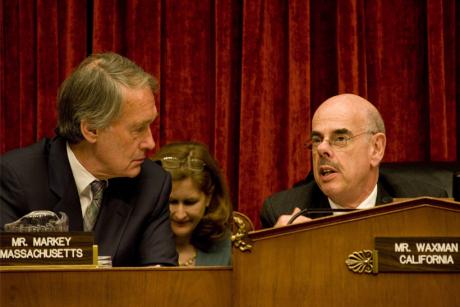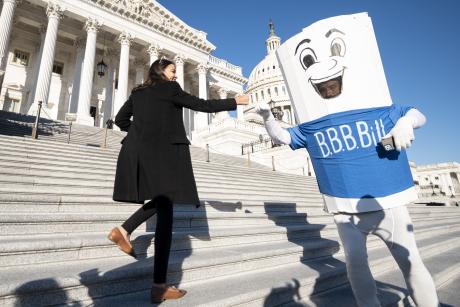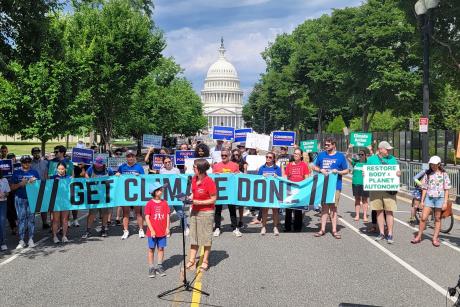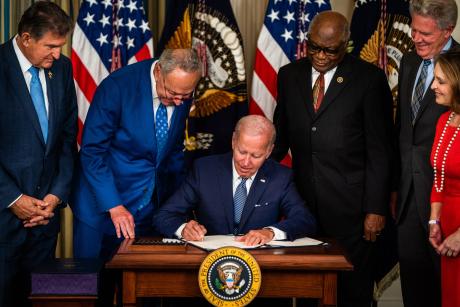 Hope for a warming planet
Get the latest Vital Signs stories delivered to your inbox